CLC 2016
CLC 2016
We had a wonderful Christian Life Conference in January. Conference audio will be available on this page through April 18. Stay tuned for upcoming information about CLC 2017.


Conference Media
---
Community Forum Luncheon
Ravi Zacharias
The Problem of Pleasure
Friday, January 22 · 6:30-8:30pm
Michael Ramsden
Christians Under Fire
Ravi Zacharias
Jesus Among Other Gods
Saturday, January 23 · 9:00-11:30am
Michael Ramsden
Is Christianity Intolerant?
Ravi Zacharias
The Secular and the Sacred
Sunday, January 24 · 8:15 & 11:00am Worship
Michael Ramsden
I Believe in Evangelism
Combined Sunday School · 9:45am
Nathan Rittenhouse
Jesus Among Other Hopes
Evening Worship · 6:00pm
Ravi Zacharias
Worship - A Clue to Meaning in Life
All sessions will be held in the 2PC Sanctuary.

In a world with so many religions, why Jesus?
We are living in a time when you can believe anything, as long as you do not claim it to be true. This year at the Christian Life Conference, speakers Ravi Zacharias and Michael Ramsden will explore the exclusive claims of Christianity. Can there really only be one way?


Conference Speakers
---
Ravi Zacharias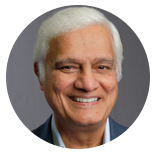 Ravi Zacharias is Founder and President of Ravi Zacharias International Ministries (RZIM), which celebrated its 30th anniversary in 2014.

Born in India in 1946, Ravi immigrated to Canada with his family 20 years later. He received his Master of Divinity from Trinity International University in Deerfield, Illinois and held the chair of Evangelism and Contemporary Thought at Alliance Theological Seminary for three and a half years. He has been honored with the conferring of six doctoral degrees, including a Doctor of Laws and a Doctor of Sacred Theology.

Dr. Zacharias has spoken all over the world in numerous universities, notably Harvard, Dartmouth, and Cambridge. He has also authored or edited more than 20 books including the Gold Medallion winner ​Can Man Live Without God​.

Ravi's weekly radio program, "Let My People Think," airs on 2,152 outlets worldwide; his weekday program, "Just Thinking," on 721; and his one-minute "Just a Thought," on 488. Additionally, his television program, "Let My People Think," is broadcast internationally in several countries. Dr. Zacharias and his wife, Margie, live in Atlanta and have three grown children.
Michael Ramsden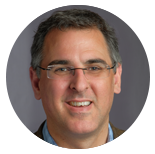 Michael Ramsden is the International Director of RZIM and has been part of RZIM since its foundation in Europe in 1997. Michael is also joint Director of the Oxford Centre for Christian Apologetics. Michael was brought up in the Middle East and later moved to England where he worked for the Lord Chancellor's department investing funds.

While doing research in Law and Economics at Sheffield University, he taught Moral Philosophy and lectured for the International Seminar for Jurisprudence and Human Rights in Strasbourg. He has also been a Professor-in-Residence at the Wolfsberg Executive Institute in Switzerland.

Michael has been invited to lecture in various settings including the White House, and has in the past addressed leaders at NATO HQ in Brussels; Members of the European Parliament; as well as bankers and investment managers on the current global financial crisis. Michael is also involved in a number of initiatives to equip and train emerging leaders and evangelists throughout Europe, the Middle East, and Africa. Michael lives in Oxford with his wife, Anne, and their three children.
Music
---
Jered McKenna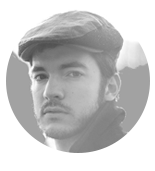 Jered McKenna is a worship leader at Mitchell Road Presbyterian Church. His work includes volunteer organizing; song arranging, writing, and recording; and worship leading. His music composition degree and academic study of audio engineering have aided in his work as an independent recording artist and producer.