CLC 2015
Who are we? Where did we come from? What is wrong with the world? Can we fix it?
Everyone has a worldview. This year at the Christian Life Conference, speakers David Dockery and Carl Ellis will discuss the Christian worldview and its implications on our lives.
Conference Schedule
---
Friday, January 23 · 6:30-8:30pm
Dr. David Dockery
Shaping a Christian Worldview: the Person of Christ and the Heart of a Christian Worldview (Athanasius)
Dr. Carl Ellis
The Christian Worldview and the Islam Challenge
Saturday, January 24 · 9:00-11:30am
Dr. David Dockery
Shaping a Christian Worldview: Cultural Engagement (Augustine, The City of God)
Dr. Carl Ellis
The Christian Worldview and Our Cultural Crisis
Sunday, January 25 · 8:15 & 11:00am Worship
Dr. Carl Ellis
A Faith Where It Counts
Combined Sunday School · 9:45am
Dr. David Dockery
Applying a Christian Worldview:The Christian Worldview and The Renewal of Society (William Wilberforce)
Evening Worship · 6:00pm
Dr. David Dockery
Applying a Christian Worldview: The Christian Worldview and Global Missions (William Carey)
All sessions will be held in the 2PC Sanctuary.
Conference Speakers
---
Dr. David Dockery
Dr. David Dockery is the president of Trinity International University, one of the most highly respected evangelical institutions in the country. Prior to his administration at TIU, Dockery served for 18 years as president of Union University in Jackson, Tennessee.
Dockery is recognized as a leader in Christian higher education across the country, having spoken at dozens of colleges, universities, and seminaries, as well as providing institutional consultations. He has served on the Board of Directors for the Council for Christian Colleges and Universities (chair, 2005-06), for the Consortium for Global Education (chair, 2007), for the International Association of Baptist Colleges and Universities, and the Tennessee Independent Colleges and Universities Association.
In addition to serving on several community boards, Dockery has served on the Board for Christianity Today International (where he also served as a Consulting Editor for more than 20 years), for Prison Fellowship Ministries, and The King's College, among others.
A native of Birmingham, Dockery and his wife Lanese have been married for 38 years. They have three adult sons and six grandchildren.
Dr. Carl Ellis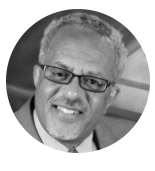 In 1969, Dr. Carl Ellis began his ministry as a Senior Campus Minister with the Tom Skinner Associates in New York. From 1979 to 1989, Carl served as the Assistant Pastor of Forest Park Community Church in Baltimore, MD, served on faculty at Chesapeake Theological Seminary, and as a seminar instructor for Prison Fellowship where he developed and taught "in-prison" and "in-community" seminars for inmates and community volunteers.
Between 1986 and 2009, Carl served as an adjunct faculty member at the Center for Urban Theological Studies (C.U.T.S.), and as Dean of Intercultural Studies at Westminster Theological Seminary in Philadelphia, PA. He continues to serve at C.U.T.S., and is also on the faculty at Redeemer Seminary in Dallas, Texas.
Dr. Ellis studied under Francis Schaeffer in Switzerland, completed his Masters in Theology at Westminster Theological Seminary, and holds a D.Phil from Oxford Graduate School.
Dr. Ellis and his wife Karen have the privilege and pleasure of working as a team, traveling and teaching together worldwide.
Music
---
Jered McKenna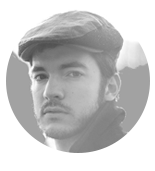 Jered McKenna is a worship leader at Mitchell Road Presbyterian Church. His work includes volunteer organizing, song arranging, writing, and recording, and worship leading. His music composition degree and academic study of audio engineering have aided in his work as an independent recording artist and producer.