CLC 2017
How Can Sinful People Be Made Holy?
We are called to be holy because God is holy. This year at the Christian Life Conference, speakers Harry Reeder and John Wood will explore this beautiful yet difficult process in the life of a Christian.
About the Christian Life Conference
The Christian Life Conference is an annual opportunity to take an entire weekend to study deeply what Scripture has to say about an important topic. Admission is free. The conference is held at Second Presbyterian Church in Memphis, Tennessee at the corner of Poplar and Goodlett.

Conference Speakers
---
Harry Reeder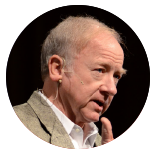 Dr. Harry L. Reeder, III is the Senior Pastor of Briarwood Presbyterian Church in Birmingham, AL, where he has served since 1999. He earned his B.A. in History and Bible from Covenant College, his Master of Divinity from Westminster Seminary through the Florida Theological Center, and his Doctor of Ministry Degree from Reformed Theological Seminary in Charlotte, NC. Dr. Reeder leads growing radio ministries, has published several works, and is devoted to the ministry of church revitalization. He and his wife, Cindy, are natives of Charlotte and have been married for nearly 50 years. They have three children and eight grandchildren.
John Wood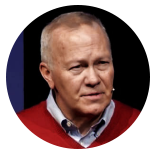 John Wood has been the Senior Pastor of the historic Cedar Springs Presbyterian Church of Knoxville, Tennessee since 1990. He holds degrees from the University of Massachusetts and Gordon-Conwell Theological Seminary. John frequently speaks at conferences for churches and mission organizations and has served on the boards of various missions and schools, including Covenant Seminary's Board and Wheaton College's Board of Visitors. John and his wife, Marianne, have three children and six grandchildren.
Worship Leaders
---
Tim Johnson & Michael Parsons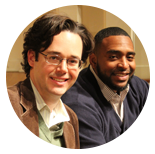 Music will be led by Tim Johnson and Michael Parsons, who lead our Sunday Night Worship team