Second in the City
Beginning October 2017 and throughout the year, we will feature one of our ministry partners based on an interview with a church member who is actively involved with the ministry. This month's feature is Berclair Elementary.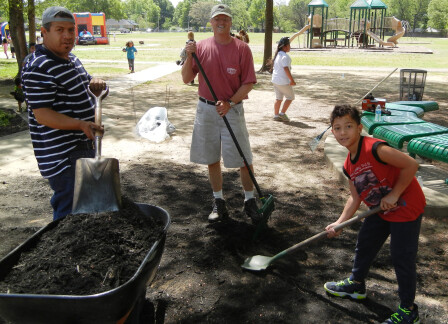 In 2005, Second adopted Berclair Elementary as part of a city-wide effort to support under-resourced schools. Over those years, volunteers from Second have participated in many aspects of the school from tutoring and helping with class parties, to reading to classes and serving on the advisory board.
"My favorite thing about serving at Berclair are the children," says Joel Kaye, who has volunteered at Berclair for seven years. "Their excitement about me showing up each week to spend time with them and their desire and hope to learn is a blessing to me."
Throughout the year, including the annual spring clean-up day coming up at the end of this month, there are several opportunities for 2PC members to plug in at Berclair, which serves students PreK-5th grade. Even if you only have a small amount of time to give, your contribution will be valuable.
"There is no time spent or invested that is wasted if Christ is your motivation for serving," says Joel. "I don't know what these 2nd graders will remember or get from me but I trust God to use that time for His glory and the benefit of the children."
---
Second in the City Connecting Event

On Saturday, April 21 at 9:00am, all are invited to the 10th annual spring clean-up day at the Berclair campus. This is an important day for the Berclair community of students, staff and their families, who come out to spring clean their school. This is also a great time to meet new friends from 2PC or work alongside old friends. Bring your wheelbarrows, gloves, yard tools rake, clippers, shovel — whatever you have!