Conservatory Staff
Samuel Metzger: Organ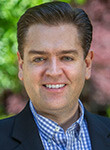 Samuel studied as an undergraduate at Arizona State University and then under esteemed professors in Germany and France following his Fulbright Scholarship awards. While in Germany he was organist at the Lutherkirche in Stuttgart-Feuerbach as well as accompanist for the Ludwigsburg Cathedral choir. Most recently, he served as Senior Organist at The New Presbyterian Church in Pompano Beach, Florida. Previously, he was part of the music staff at Florida's Coral Ridge Presbyterian Church for six years. Samuel has published two volumes of hymn arrangements with MorningStar Music, arranged organ transcriptions, and recorded several CDs.


Dee Walker: Flute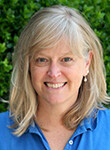 Dee Walker completed her BM and MM degrees in Flute Performance and Music Theory from Rice University in Houston, Texas where she taught and performed in the area until moving to Memphis in 1990. She continued a full-time career in music, teaching and playing in the Tri-state area until coming on staff at Second Presbyterian Church in September, 1998. Currently Dee assists the Pastoral Division and continues to play principle flute with the Germantown Symphony and chamber music with several local musicians.
Molly Johnson: Piano/Organ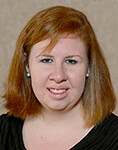 Molly Johnson is a recent graduate of the University of Memphis. She holds a Bachelor of Music degree in Organ Performance and Choral Music Education. Molly has more than 15 years of piano experience and 9 years of organ experience. She began teaching piano in high school. Some of her major teachers include Julia Pilgrim, Jennifer Velazquez, John David Peterson, and Kristin Lensch. She also studied piano pedagogy with Samuel Viviano while at the University of Memphis. In addition to teaching piano, Molly loves to work with children's choirs and has done so at several local churches.
Daniel Pollorena: Piano
Daniel Pollorena is originally from Cabo, Mexico and attended college in Merida, Mexico. He served as the 2PC Music Intern from 2015-2016 and will begin his Master's degree at University of Memphis in Piano Performance in the fall of 2016. Daniel has his undergraduate degree in classical piano.

Beth Luscombe: Viola/Violin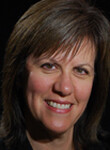 Beth Luscombe is a member of the Memphis Symphony Orchestra. She is a graduate of the Cleveland Institute of Music with a degree in viola performance. An active free-lancer in the Mid-South; she formed the Beth Luscombe Strings and performs for many special music occasions. She has performed and recorded for many well recognized commercial artists. She also plays with the IRIS Orchestra, the Jackson Symphony (TN), the Eroica Orchestra, the Orpheum Theater Orchestra, and many area churches. Prior to coming to Memphis, Beth was a member of the Orquesta Sinfonica del Estado de Mexico (asst. princ.), the Ohio Chamber Orchestra (asst. princ.), the Cleveland Chamber Symphony, and was active in the theater and studio work in Cleveland, Ohio. While in Cleveland, Beth had an active private teaching studio. She was a faculty member of the preparatory department at the Cleveland Institute of Music as well as on her own.
Greg Luscombe: Trombone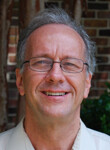 Greg Luscombe has been the principal trombonist with the Memphis Symphony Orchestra since the 1989-90 season. He also was the low brass teacher at The University of Mississippi from 2005-2012 . Other teaching experience has included adjunct faculty positions at the University of Memphis, Murray State University(Murray, Kentucky), Union University(Jackson,Tn.) and Southwest Tennessee Community College. Mr. Luscombe has been an active private teacher of low brass instruments in the Memphis area for over 23 years.He enjoys teaching students of all ages and abilities.
Mr. Luscombe is active as a soloist and recitalist.
He is married to Beth Luscombe and they have two daughters.
Patricia Rippe: Piano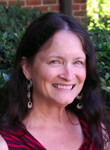 Patricia Rippe has a Bachelor of Music in piano performance from the University of Memphis. While an undergraduate student, she served for three years as the Junior Choir director at Second Presbyterian, under the guidance of Thomas Ashcraft. At the graduate level, she studied harpsichord and piano pedagogy, and earned a Master of Arts in Teaching. In recent years, Patricia has extend her teaching interest to include teaching geography and history at the middle and high school levels. She has extended her musical interest to include dancing the street forms of Argentine tango, salsa and various swing era techniques.
Diane Zelickman Cohen: Violin
Diane Zelickman Cohen is an assistant principal first violinist in the Memphis Symphony Orchestra. She moved to Memphis in 2011 after playing with several other professional orchestras around the country. Diane earned her Bachelor of Music degree from Indiana University in Bloomington and a Master of Music degree from Arizona State University. In addition to performing with the symphony, Diane has a thriving studio of violin students.


Antonietta Rodriguez: Cello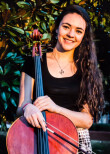 Born in Tachira, Venezuela, Antonietta (Anto) started her music career in El Sistema at a young age. She was part of the youth orchestra and professional orchestra of her state. In 2013 she moved to Memphis to earn her Bachelor of Music degree in cello performance at the University of Memphis. Moving to Memphis has been of the biggest blessings of her life, and she is so thankful for the loving community she has found here.