I am continually mindful of both the opportunities and the responsibility of being a church that has been especially blessed with resources. The personal engagement of our members in ministry efforts in our city is our primary means of participating in the work God is doing in our city. The passage above also challenges us to be generous in the use of financial resources.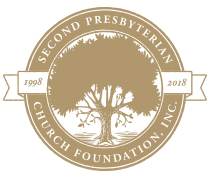 Through funds contributed by our congregation to the 2PC general operating budget, our Mission Memphis outreach provides operational funding for a broad range of ministry efforts in our city. This includes support for para-church ministries, church plants, church partners, and certain special projects.
Funding provided by the 2PC Foundation adds a further dimension to our financial support of local ministry efforts. Projects funded by the Foundation enable us to go beyond operational funding and to fund specific strategic local initiatives. This source of funding enables us to champion a new "big idea" that will raise a current ministry effort to a higher level or create some new direction for a ministry.
The Foundation's guidelines for funding of local efforts stress that any funding must have not only a strategic impact, but also a Gospel commitment central to the mission of the ministry, leadership that is experienced and capable, and a basis for being sustainable.
This commitment to support carefully planned strategic initiatives has led to in excess of $3,800,000 being invested by the Foundation in Memphis based ministries over the last 20 years. Beneficiaries of these investments include churches planted by 2PC, our Hispanic outreach ministries, Advance Memphis, Families Matter, Alcy Ball Development Corporation, Neighborhood Christian Center, and the Shalom Project.
I am grateful that the founders of the Foundation saw the need for, and succeeding Board members have embraced, a commitment that one of the priorities of the Foundation would be providing a funding source for strategic local initiatives. Through those investments we have been "fellow workers with God" in participating in work He is doing in our city - and our city has been blessed.