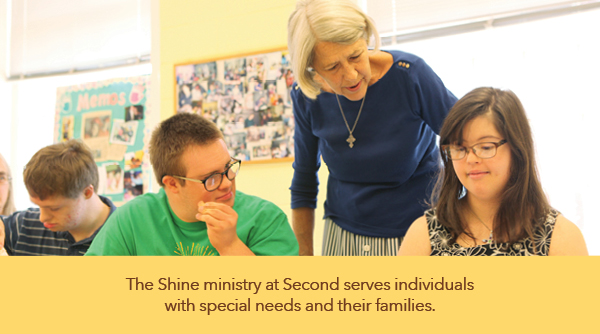 There is a room in the church from which joyful sounds emanate each Sunday morning. Located down a hallway on the south side of the C Building, the Shine room can be easy to miss. But those who do find it discover an environment of warmth and refreshment.
Established in 1986, Shine is a ministry for individuals with special needs. It was begun by Bette and Dick Bush, whose son needed a place to go during the worship service and Sunday School hour. At the time, the ministry served one adult, one teenager, and two children.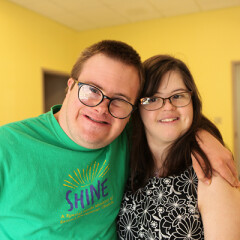 Today Shine, which meets during the Sunday School hour and the 11:00am service, has seven regular adult participants with two volunteers helping each hour. Bette, who has served consistently with the ministry since she started it, recently retired from her service as the Shine Sunday School teacher.
"I have loved and been loved by so many through Shine," says Bette. "Each participant has a unique personality from the Lord and a special way of showing God's love to others. Over the years this community has grown in our understanding of how the Lord is good and trustworthy whether we are experiencing a time of blessing or affliction."
The Shadow Program
A few years ago, a new program was created to help the growing population of younger students with special needs who desired to be part of the typical Sunday School classes, but who needed a little extra support.
That support comes in the form of "Shadows," volunteers who accompany the students to their classes. Each of the eight participants has four Shadows, who rotate each Sunday of the month.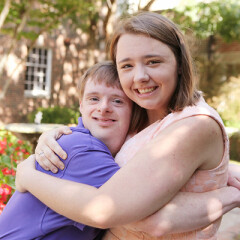 "This program has been great because people can invest in the student and get to know them and their family really well," says Estelle Curtis, Shine Director and sibling of a program participant. "It's a once-a-month commitment so it's not a big burden for someone who's new to the ministry. This is a great opportunity for someone to get familiar with the special needs community if they don't have much experience."
This past year was the first one in which two participants with special needs attended the 3Degrees junior high youth group. For these students, high school leaders serve as Shadows.
"In the youth group we don't want it to look like a mom or dad is accompanying the student so some high school leaders have stepped up," says Estelle. "The students are usually independent enough that they can be around other friends, so the Shadow is just there to make sure they're okay and, if they need a break, to step out in the hall with the student."
A Joyful Noise
In addition to Shine, which is for family members of those who attend Second, there are opportunities for participation for individuals with special needs and their families from around the Memphis community.
Jumping for Jesus, which takes place on Wednesday evenings, allows participants the opportunity to enjoy music, make crafts, listen to stories, spend time with friends, and play games, while providing their parents a break in the middle of the week.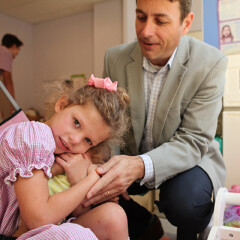 Monthly fellowship opportunities are also available for the special needs community. A group called JoyLife 901, made up of special needs ministries from four churches and one camp — Second Presbyterian, Christ Methodist, Grace Evangelical, Germantown Presbyterian, and Camp Conquest — takes turns hosting events for the combined participants of these ministries.
This year, the 2PC Shine ministry is in charge of the November event, which will be a Thanksgiving feast for participants and their families. Past events have included a bingo night, a magic show, a swim party, a sock hop, and the annual JoyLife prom, which occurs in April.
Common Misconceptions
For those who have not met many people with special needs, there can be discomfort over how to interact.
"Many people feel they don't know what to say or do around people with special needs, especially if those people are nonverbal," says Estelle. "I always say that to be a Shine volunteer you don't need to have any experience besides simply being able to talk with a person. You talk to them like a normal person — not like a baby — even if they can't talk back. They all have different ways of communicating, and it just takes some time to get used to."
Volunteers who desire to bring love and joy to the participants of Shine often leave feeling like they were the ones who were ministered to.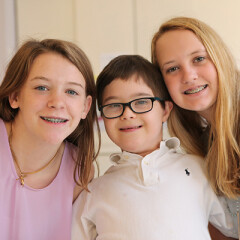 "I've had volunteers say they love being part of the ministry because they see Christ more in the participants than in their own friends," says Estelle. "Like I always say, as long as someone is ready to receive a lot of joy, they're ready to volunteer with Shine."


Even without serving with Shine, church members can play a big role in supporting individuals with special needs and their families simply in the way they welcome them in the service.
"The Shine participants should be seen as valuable members of the congregation," says Estelle. "One way church members can help with this is by talking to the person with special needs and their family and learning something about them. Often times these families can feel on the outside, like they're just being observed, so taking the time to show genuine acceptance and care means the world to them."
The Shine Ministry is currently in need of a few volunteers to help during the Sunday School hour and during Jumping for Jesus on Wednesday nights. If you're interested in serving, or would like to know more about Shine, please contact Estelle Curtis at or call (901) 857-0018.