CLC 2018
We are faced with difficult and painful situations throughout our lives. But why?
If God is good, then why does He allow evil things to happen? Could there really be any meaning to our suffering? This year at the Christian Life Conference, January 19-21, speakers Mika Edmondson and H.B. Charles Jr. will explore these questions and more as we discuss what it looks like to walk through suffering as Christians.
Friday 6:30pm – Sessions 1 & 2

The Ironic Providence of God

H.B Charles
Audio | Video
Suffering, Shame, and Hope
Mika Edmondson
Audio | Video
Saturday 9:00am – Sessions 3 & 4
Practical Advice for Engaging the Suffering
Mika Edmondson
Audio | Video

Facing Suffering with a Godly Perspective

H.B. Charles
Audio | Video
Sunday
The Psalm of the King
H.B. Charles
Audio | Video
Past Suffering of Others Informs our Present Experience
Mika Edmondson
Audio | Video
Partnership in the Gospel
H.B. Charles
Audio | Video

Conference Speakers
---
H.B. Charles, Jr.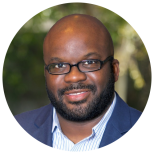 H.B. Charles, Jr. is pastor of Shiloh Metropolitan Baptist Church in Jacksonville, Florida, where he has served since 2008. Prior to that he led Mt. Sinai Missionary Baptist Church of Los Angeles for almost 18 years. Succeeding his late father, Charles began pastoring Mt. Sinai when he was 17—as a high school senior. He is a member of The Gospel Coalition council, hosts a weekly podcast titled On Preaching with H. B. Charles, and is the author of On Pastoring (Moody, 2016), On Preaching (Moody, 2014), The Difference Jesus Makes (Moody, 2014), and It Happens After Prayer (Lift Every Voice, 2013). He is married to Crystal, and they have three children.
Learn more about H.B. Charles, Jr. on his website and follow him on Twitter @hbcharlesjr
Mika Edmondson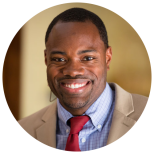 Mika Edmondson is the pastor of New City Fellowship OPC, a cross-cultural church plant in Southeast Grand Rapids, MI. He graduated from Calvin Seminary, where he wrote a dissertation on Martin Luther King Jr.'s theology of suffering. He enjoys writing and speaking about how King's life and legacy inform our understanding of the gospel and is a contributing author at The Gospel Coalition. He is happily married to Dr. Christina Edmondson and has two beautiful daughters, Zoe and Shiloh.
You can follow Mika on Twitter @mika_edmondson
About the Christian Life Conference
The Christian Life Conference is an annual opportunity to take an entire weekend to study deeply what Scripture has to say about an important topic. Admission is free. The conference is held at Second Presbyterian Church in Memphis, Tennessee at the corner of Poplar and Goodlett.