Gospel Priorities Preaching Series
Service All Church Event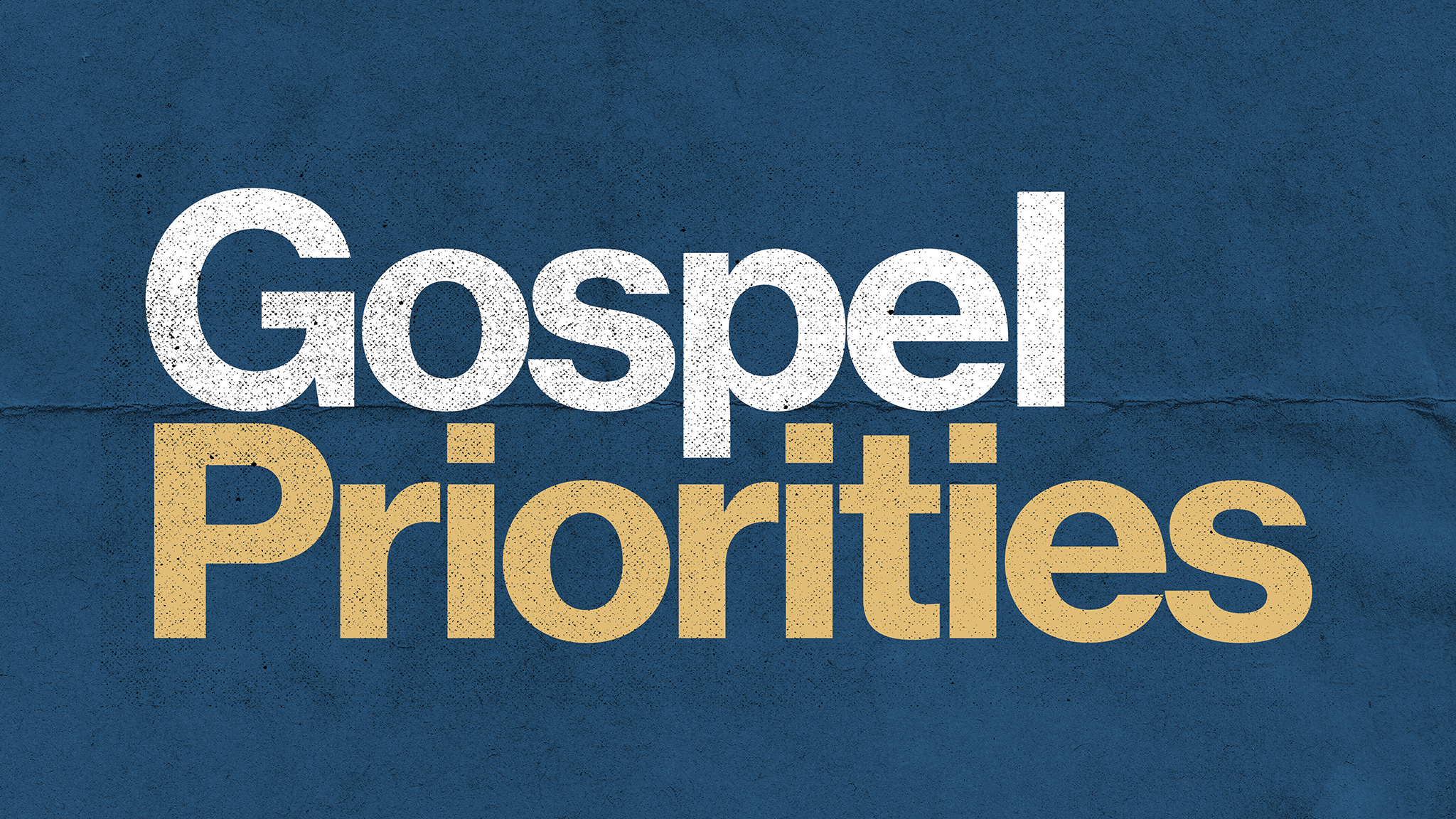 We'll kick off the new year with our annual Gospel Priorities series. Beginning January 9, during both morning and evening worship, we will hear from guest pastors and some of our own team on the topics of biblical justice, sexuality, and wholistic health.
Join us these Sundays for worship as we continue to develop our Christian worldview.
January 9
Walter Strickland
Associate Research Fellow
Ethics and Religious Liberty Commission

Dr. Strickland was born in Chicago and raised in Southern California. His passion is to equip people to flourish in their context by living aligned with God's design. Along with being a diversity consultant, conference speaker, and itinerant preacher, Dr. Strickland is an associate Research Fellow of the ERLC (or Ethics and Religious Liberty Commission, an arm of the Southern Baptist Convention), and his work has appeared in The Gospel Project, the Gospel Coalition, the Biblical Recorder, Christianity Today, Baptist Press, and World Magazine, among other media outlets. He has contributed to, edited, and authored multiple books in his areas of research interest. Walter and his wife Stephanie live in Wake Forest, NC. They have one daughter named Hope, who is waiting to meet them in glory, and three children in the home: Kendra, Kaiya, and Walter III.
January 16
Hans Madueme
Associate Professor of Theological Studies
Covenant College

Dr. Madueme is an Associate Professor of Theological Studies at Covenant College, where he has been on faculty since 2012. Before earning his MDiv and PhD, Dr. Madueme earned a medical degree and completed an internal medicine residency, which exposed him to the interface of science and theology. During this time, he began asking himself whether full-blooded, robust Reformed theology was still viable in the modern world. He went on to write his PhD dissertation in systematic theology, honing in on the doctrine of sin and difficult questions from biology. In addition to being passionate about preaching and teaching, he desires to mobilize first-rate scholars from our Reformed Christian tradition to make substantive contributions to the broader science-theology debate. He is married to his wife, Shelley Hyde Madeume, and they are blessed with two children, Caleb and Zoe.

January 23
Robert Kim
Assistant Professor of Applied Theology and Church Planting
Covenant Theological Seminary
Dr. Kim is an Assistant Professor of Applied Theology and Church Planting as well as the Philip and Rebecca Douglass Chair of Church Planting and Christian Formation at Covenant Theological Seminary in St. Louis, MO. He joined Covenant in 2019, after 23 years of pastoral ministry and church planting experience. He holds a BA in Sociology, an MDiv, a ThM in Intercultural Studies, and a Dmin degree in church development. Dr. Kim is a second-generation Korean-American who was born and raised in Los Angeles, CA. He and his wife, Wonmin, have three children.
January 30
Todd Erickson
Pastoral Executive
Second Presbyterian Church

Pastor Todd Erickson graduated from Covenant College with a B.A. in Biblical studies before serving in youth ministry for 14 years at three different churches. He joined the staff of Second in 2001 as the Director of Youth Ministry and in 2008 became the Student Ministries Director. In 2013, Todd became Second's Pastoral Executive and was ordained later that year. In addition to serving as our Pastoral Executive here at Second, Todd serves on the boards of PDS and Nexus Leaders, Inc. and is the founder and director of The Edge, a national conference centered around the gospel and strengthening relationships between junior high students and their youth leaders. Todd has been married for over 30 years to his wife Lynn, who is a teacher and serves with the Children's Ministry, and the two of them are blessed with three children.
Listen to Previous Gospel Priorities Sermons