Second in the City
Each month, as part of our Second in the City series, we feature one of our ministry partners based on an interview with a church member who is actively involved with the ministry. This month's feature is Orange Mound Outreach Ministries.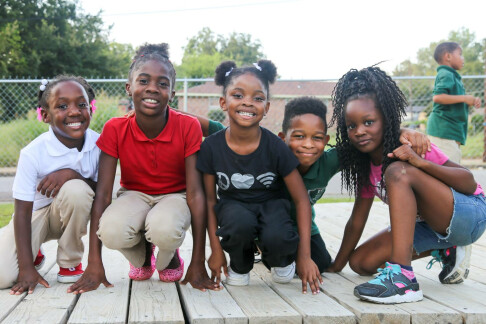 Orange Mound Outreach Ministries (OMOM) is an afterschool ministry for children in the Orange Mound neighborhood. Led by Reverend Reggie and Mary Tucker, OMOM provides children with basic parenting they may not receive at home, homework help, one-on-one reading, Bible-based teaching, and a place to play and have fun.
"I wanted to serve in a neighborhood-focused ministry where I could walk alongside those intentionally serving their neighbors," says Lizy Heard, who has served at OMOM since 2011, when she was a 2PC Fellow. "I saw how the ministry was a safe space for the neighborhood when there were few places for kids to go after school."
OMOM has many different ways for volunteers to get involved including leading sewing classes, coordinating the praise dance team, serving as a mentor, helping with homework, and leading Bible study groups.
"Serving at OMOM has shown me that a 'ministry of presence' can be just as important as a 'ministry of action,'" says Lizy. "We often want fast results, but my time at OMOM has taught me that learning to trust God and taking time to build friendships is valuable in and of itself. I hope to see more individuals and congregations willing to rise up and walk alongside this ministry."
---
Second in the City Connecting Event
On Saturday, May 5, you're invited to the OMOM BBQ Fest & Contest from 12:00-4:00 at 845 Marechalneil St.
Come enjoy some delicious bbq, popcorn, and snow cones with our neighbors in Orange Mound. The event is free, but donations are welcome. If you are interested in volunteering for the event, contact Mary Tucker at 901-644-1416 or