Vacation Bible School
VBS 2019 is June 3-6!
VBS T-Shirt Orders
This year we are taking pre-orders for VBS T-Shirts! You don't want to miss out! Order now, and pick up your shirt on the first day of VBS.
Schedule
June 3-6, 2019 | 9:00am-12:00pm
Each morning will include time for singing songs, as well as crafts, lessons, snacks, and games in the gym.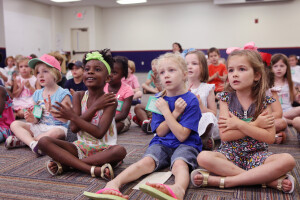 Ages
VBS is for children ages 3 through rising sixth graders. Children must be 3 by January 1, 2019.
Special Needs
Please conact Mandy Morse at (901) 531-6187 or by email at if you'd like to register your child for this class.
Register to Volunteer
Volunteers are essential to helping make VBS a great week! There are a number of ways you can help out — please let us know how you'd like to serve by contacting Mandy Morse at (901) 531-6187 or by email at .
Teens Can Register to Volunteer Here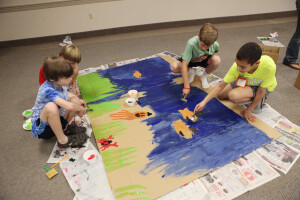 Childcare for Volunteers
Childcare is available for volunteers' children (infants-young 3's), who will have their own special stories daily that relate to the VBS theme.