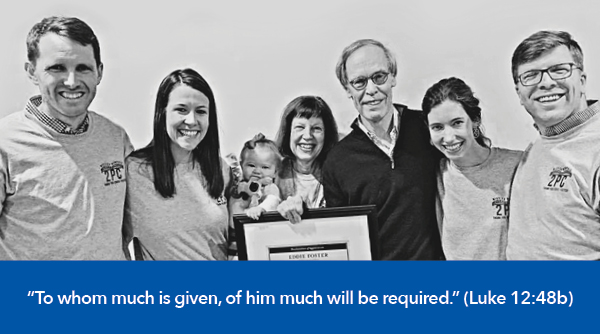 This verse truly reflects Eddie Foster's life and perspective on ministry.
For the past thirteen years, Eddie has served as the Director of Domestic Missions at Second, retiring from this position at the end of last year. During this time, Eddie played an instrumental role in shaping key ministry initiatives at Second, and he has faithfully contributed to church efforts to saturate the city more deeply with the Gospel. In reflecting on his ministry at Second, Eddie has noted some particular convictions that have shaped our local ministry efforts.
THE HEART OF STEWARDSHIP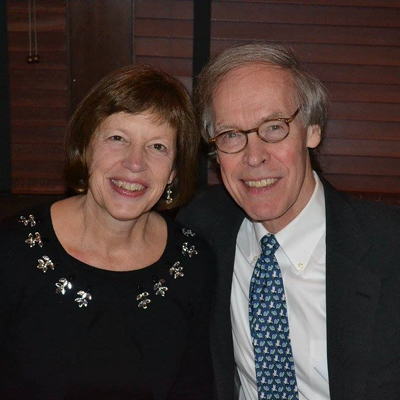 After working as a lawyer in Memphis for thirty-three years, Eddie began his role at Second in 2006. In his judgement, this was a pivotal era in the history of Second when God was working in many ways to prompt new levels of local ministry involvements. Not only did church leadership desire to start engaging Memphis in new ways, but also large numbers of young adults who were passionate about service were moving to Memphis and joining Second. At this time, there was also an increasing number of para-church ministries doing effective work throughout Memphis. This created a unique platform for Eddie to expand Domestic Missions efforts.

With the growing sense of communal responsibility for the needs of the city, Eddie mentioned that he was particularly impacted by a challenge that Larry Jensen gave to Committee members several years ago: "Are you going to be a passive critic or active participant for change in Memphis?"
Coinciding with this increasing desire for engaging the city, Eddie pointed to the heightened awareness of challenges facing Memphis. In 2010 a group of researchers from 24 churches produced the Shalom Report which identified and accumulated statistics relating to six areas of critical need in the city while emphasizing the role of churches in addressing these challenges.
Although confronted with overwhelming statistics, Eddie responded in his new role with a perspective grounded in the principle of stewardship.
"We recognize that God has blessed us with great resources, and so we have a special responsibility to steward those to make an impact on our city," he said.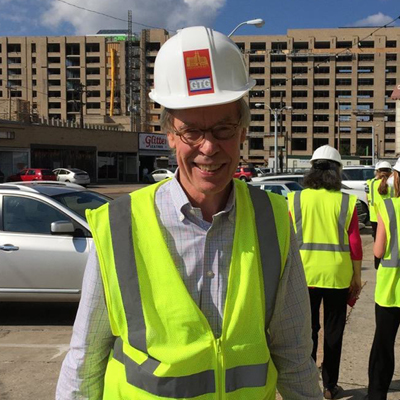 Eddie noted that the Domestic Missions team has always been mindful that God has graciously provided all members of the body of Christ with various gifts— finances, experience, connections, time— all to be laid at the foot of Jesus. We only give what has first been given to us and our ultimate aim for missions is to worship God and lead others to do the same. Eddie concluded that wise stewardship involves careful assessment of opportunities and a focused commitment to Gospel-based ministry efforts.
THE HEART OF RELATIONSHIPS
Not only has Eddie sought to lead the church in the stewardship of its various resources, but he has also emphasized the necessity of building relationships within the heart of ministry.
In his judgement, personal engagement is critical in creating real change in Memphis. When meeting with two young men from Leadership Empowerment Center, a ministry partner of Second, Eddie recalls how one of the young men encouraged members at Second: "Be a mentor. Be a mentor. Be a mentor. I never knew that there were alternatives until a mentor showed me a different life." This impressed on Eddie the importance of life-on-life engagement with people, an endeavor which demands personal sacrifice and humble conviction.
Eddie commented that relationship-building must be central to any ministry effort because relationships lead people to be stakeholders in what happens in the city. Furthermore, direct personal ministry brings awareness to individuals and families of the deep needs of many in our city who are under-resourced and under-served.
Eddie also mentioned that developing relationships with other ministry leaders has been one of the greatest personal blessings that he received from his role as Director of Domestic Missions. Through these relationships, Eddie has seen first-hand the reality that God is working in many different ways in many different places throughout the city: "It is easy to be overwhelmed and discouraged by the great needs in our city… But we have a big God who loves and cares about our city and is deeply committed to this advancing His Kingdom in Memphis."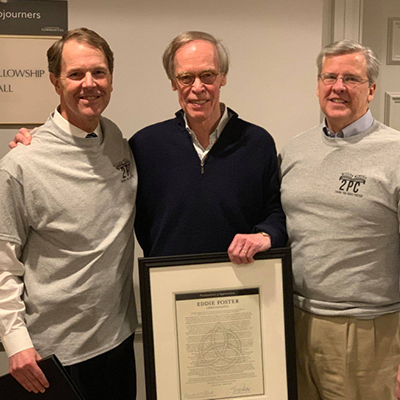 One distinctive of ministry efforts in Memphis which Eddie has observed is that several of our ministry partners have received national recognition based upon track records of effective work for the past ten to fifteen years. He believes that this contributes to drawing to Memphis significant numbers of young people who are serious about their faith and want to be a part of the work that God is doing here.
In light of the findings of the Shalom Report, Eddie further emphasized the importance of relational ministry within the context of smaller communities: "To have a healthy city we must have healthy neighborhoods, and in those neighborhoods we must have healthy Gospel-based churches," he said. This embrace of neighborhoods and local churches has been foundational in shaping the missional strategy of Second.
CONCLUSION
In his final comments, Eddie encouraged, "I am excited about the future of our church. We have a pastor who is committed to being on the forefront of missions activities in our city, and we have a gifted leadership team led by Brian Lewis. I am confident that God will expand the opportunities we have to be a blessing in Memphis."
The members of Second Presbyterian have been truly blessed by the faithful and humble leadership of Eddie.
JoAnne Ballard, co-founder of the Neighborhood Christian Center, spoke of Eddie's consistency and selfless heart as a leader: "When you think of Eddie, you think of stability. He is faithful and always there, and that is his biggest quality. Whatever is on his plate or he has to take care of, he has walked through it with grace."
Thank you, Eddie, for your Christ-centered leadership and for your unwavering commitment to our members and our city. We are grateful for your service in the Kingdom!