By: Dan, Associate Pastor
As the 2PC Foundation completes it 20th year of existence, it is fitting to review the role that it has and does play in relation to Second's World Missions efforts. In essence, the Foundation's world outreach component works in sync with the overall mission of the world missions ministry of Second to help serve and empower its partners throughout the world. Specifically, it has been instrumental in helping key partners launch strategic initiatives as well as expand new phases of development in each of our key missional areas.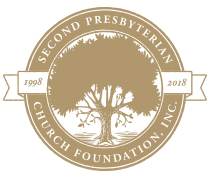 Since inception, $3,174,000 has been granted to over twenty agencies for numerous projects in targeted and diverse areas of the world such as Argentina, Armenia, Cambodia, China, Czechoslovakia, Greece, Hungary, India, Indonesia, Iraq, Italy, Malawi, Middle East, Mozambique, Russia, South Africa, Syria, The Netherlands, Ukraine, and United Arab Emirates.

Significant support from the Foundation has been expended toward ministry among the unreached, the under-resourced, and the under-evangelized.

In the area of ministry among the unreached, the Foundation most recently provided significant support to help launch new churches on the Arabian Peninsula and in center city Jakarta. Funds not only helped our partners hire new staff and rent space in strategic locations, but in doing so helped them know that other church communities were standing with them as they stepped out in faith to start these new churches.

In the area of ministry among the under-resourced, Foundation support has helped organizations like World Relief open new Church Empowerment Zones in Malawi and Cambodia. World Relief staff are working to strengthen or establish churches that are serving the vulnerable in their communities. Each of our strategic partnerships with World Relief was launched with significant support from the Foundation.

Among the under-evangelized, Second works to equip national churches and church leaders to build up their own people to do this work of ministry. Over the years Foundation support for Third Millennium's curriculum, particularly with courses in Russian, Arabic, and Chinese, has helped churches throughout the world equip their future leaders. Most recently Foundation support for theological education in East Asia has helped our key partners develop training platforms to equip and empower national leaders to establish healthy, gospel-centered churches.

In addition to direct grants provided to our partners, the Foundation has a fund that annually makes a generous distribution to the World Missions budget for use by the World Missions Committee. Still further, members of the congregation have used their Donor Advised Funds held in the Foundation to give in aggregate hundreds of thousands of dollars to World Missions partners.

Speaking for all of those who participate in Second's world mission efforts, we are grateful for the work of the Foundation in this arena and send our congratulations on the results of its first 20 years.