Last week on CityServe Sunday, pastor George preached from Luke 10:25-37, considering what it means to Love Our Neighbor. The entire service is available in our livestream archive. On Sunday evening, Brian Lewis preached on Sharing Our Lives, charging us with how to better reach our own neighborhoods.
Here are a few next steps to consider:
Get to know your neighbors and pray for them
(See pages 10-11 in the Mission Memphis Prayer Booklet).

Invite your neighbors into your home.

Make yourself available to the Lord and a ministry partner.
For example, consider participating in upcoming events with the following ministry partners.
Berclair Elementary
Consider donating a ream of paper for their printing needs or volunteering with Child Evangelism Fellowship. (Contact missionmemphis@2pc.org for more information.)
World Relief
Participate in World Relief's upcoming fundraiser on October 17th. (See details here.)
SOS
Donate, volunteer or shop at the upcoming SOS Yard Sale. (For more information, visit the SOS website.)
---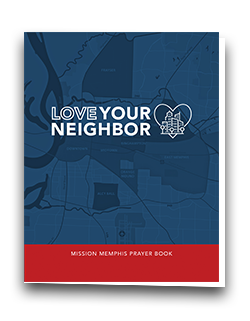 Download the 2019 Prayerbook to help guide how you pray for our ministry partners and our city for the coming year.
We've also put together an interactive map that lets you get to know the neighborhoods of Memphis and where our partners are located in the city.