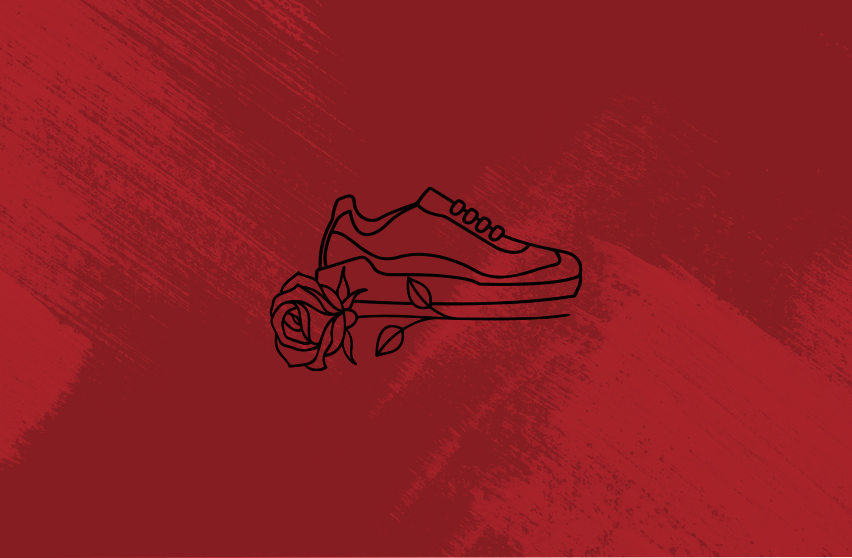 Foreword by Pastor George Robertson:
At Second Presbyterian Church, we are seeking to reveal the "mystery of the gospel" that representatives of differing ethnic groups who are "partakers of the promise in Christ Jesus through the gospel" are "members of the same body" (Ep. 3:6). More simply, Jesus makes us one family. In a healthy family, each member strives to empathize with the other.
Out of love each one tries to understand why another is elated or heartbroken. It's pleasant to enter the happiness but painful to enter the grief. Presently at 2PC most of us are white and have the luxury of not thinking daily about the color of our skin. But yearly, our church body is becoming more reflective of the complexion of heaven.
If you are in the majority culture, will you please join me and reach out to African American brothers and sisters around you and say, "I'm so sorry for this tragedy. I love you." And then listen to whatever your family member has to share. Even as we grieve the undeniable systemic racism that persists in our nation, let us not mourn as those who have no hope.
I have asked my longtime friend and fellow pastor Brandon Terry to share below the lament he wrote to me yesterday, so that all may not only weep with those in our congregation who are weeping but also witness how powerful the gospel is in one who grieves with hope.
---
I love being a Georgia boy, but I hate the sin that infests that place and every other state in the United States. It infests every system, institution, culture, and person in our nation. I hate it.
A brother named Ahmaud Arbery was killed in Brunswick, GA, my home state.
Ahmaud's death makes me sick. It was so unwarranted and unnecessary. Even more so, it was wrong. It. Was. Wrong. Period.
So why, Lord? Why has this happened, again? Why does it continue to happen? Why doesn't it seem like things are getting better? Why are black men still assumed to be dangerous, untrustworthy, incompetent, and guilty of crimes? Lord, it's sickening and overwhelming. My dude was jogging, in exercise clothes, in what appeared to be the morning, mid-day, afternoon—when the sun was out, in broad daylight.
God, I'm sick! I'm hurt. I don't know what to do. This unjust killing makes my bones weary. That's me, that's my homies, that's my blood, that's a man made in Your image, killed—some hideous stuff!
Will justice come? Will it roll down? Will his mama see it?! Will we see it?!
So, Lord, my heart breaks. My heart breaks for his mama. She lost her son unjustly, and justice has not been had. My heart breaks for their community and the African American community at large. In the words of Biggie, but this time reluctant, saddened, and weary: "and another one." Will justice come? Will it roll down? Will his mama see it?! Will we see it?!
When I try to understand this, it becomes a tiresome endeavor. Until I enter into Your sanctuary and I consider their end.
If justice is gained on this side of heaven and is experienced with our senses, thank God for seeing it through, because mankind left to our own devices can't and won't do it. And even so, he's gone, and his mama is still without her son.
If justice is not had on this side or partial justice takes place, what a tragedy! What pain! What disappointment! What a loss—but not defeat.
The end of these men, if they remain far from You, is that they will perish. You will put an end to everyone who is unfaithful to you. They will be confined to the torment of the fires of hell, forever. That we can count on.
But if these men cry out to you, admit the wrongdoing of their lives to You, ask You for forgiveness, ask forgiveness from those whom they have wronged, and seek the kingdom of God and Your righteousness—all this from a changed and contrite heart, then condemnation will still take place, praise be to God. But they won't experience it. Instead, it will have been absorbed by the One to whom they have entrusted their lives, who sacrificed Himself in their place and took on the wrath of God for their injustice upon Himself that they might live forever and not perish. This One is Jesus Christ of Nazareth. He is that Dude. This we can also count on.
I want to hate these guys, and I want them to pay for what they did to Ahmaud! So often, black people have been killed at the hands of white people unjustly and [the killers] have gotten away with it. It's old, it's cold, it's infuriating, and it's wearisome. But I can't hate these men. I mustn't hate these men.
When I consider their end, I consider my end. They deserve to be punished for what they did to that man, and I pray justice is had on this side. But like them, I have done things that are a disgrace to God, that disgust God, and that kindle His fury. And like them, there are two options for me. To die living according to what is right in my own eyes and perishing forever because my life testifies to my faithlessness in Jesus. OR I die having believed that Jesus came to rescue me by living the life I could not live, dying the death I should have died, and being raised from the dead to a life we all wish we had and can now gain.
It's quite the paradox, but a glorious one. One that is difficult to maneuver at times because we want to dictate the terms and who gets access to this salvation and who doesn't. But that's not my position; that's not my role. It's God's, and His alone.
May God have mercy on our nation. May God have mercy on my home state. May God have mercy on Brunswick. May God have mercy on our souls!
#AhmaudArbery #justicewillbehad #goodnews