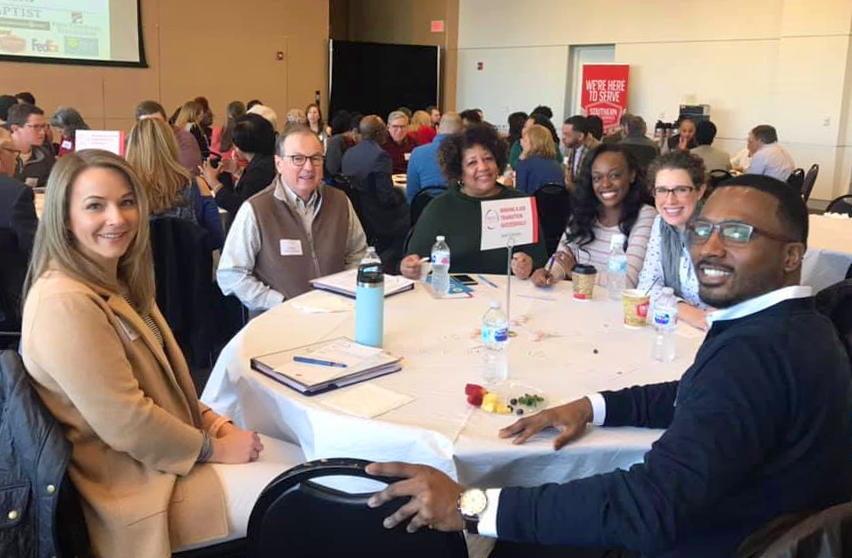 Katie West and Olivia Hammond met through the NEXUS mentor/protégé program, where their relationship began and developed over the 10 month program. Today, their relationship continues to grow and they both remain deeply involved in NEXUS.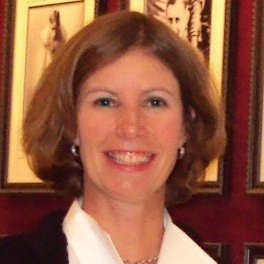 Katie is a Performance Management Consultant. Her work is focused on helping companies and individuals grow. She used her experience to speak into Olivia's situation and help her to gain perspective, see new opportunities, and ultimately grow in her professional development and career direction.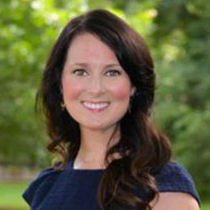 When she began NEXUS, Olivia was working as an Admissions officer at a local school, but she was contemplating a career change. Today, Olivia is the Grain Marketing Advisor (GMA) Program Manager at Indigo Ag.

NEXUS: Investing in Leaders
NEXUS was developed by Sandy Willson, Kemmons Wilson, Jr., and Susan Nash in order to address the need for leadership development among young professionals in Memphis. The organization was founded on the realization that "our young leaders need a place where they can learn proven leadership skills in a mutually challenging environment from top-flight coaches and mentors." This is the goal and the legacy of NEXUS.
Since its founding in 2003, NEXUS has evolved, becoming much more "Memphis" focused. NEXUS acknowledges the young talent moving to Memphis and they want to help encourage and retain those young emerging leaders for the betterment of our city. They start each class with a session focused on "Memphis" by Larry Jensen and James Armfield. This session focuses on our city's history, current attributes and what the future can look like. They also provide opportunities for the NEXUS participants to learn more about non-profits in our city and volunteer opportunities.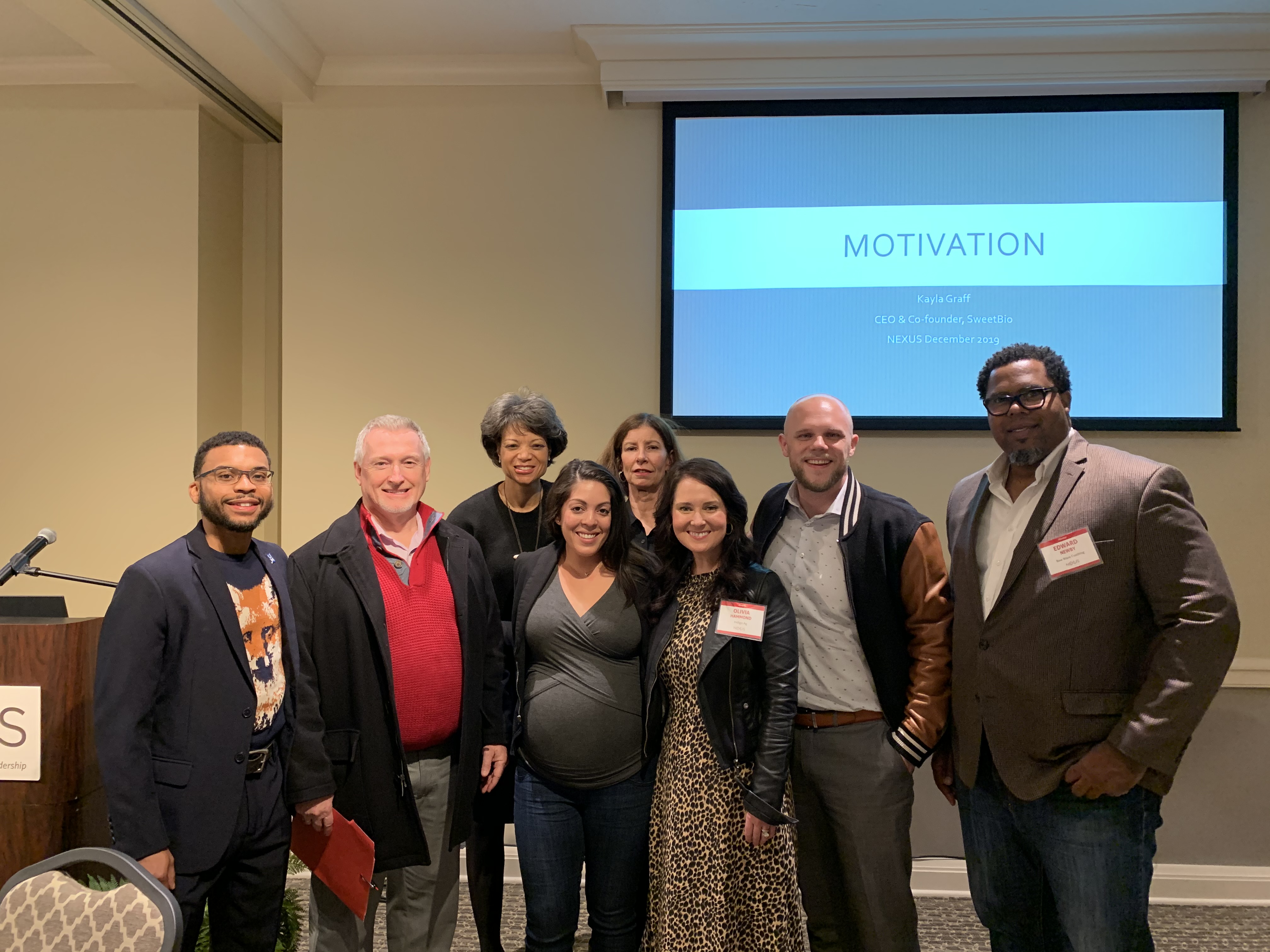 NEXUS offers a unique opportunity for leadership development with like-minded people who would not normally cross paths. Participants build their networks with current participants and alumni, known as the NEXUS Network. The organization is intentional about recruitment and want each class to look like the make-up of the professional community in Memphis. All races, religions and business sectors are represented, including for-profit, non-profit, ministry, education and entrepreneurs.
The most important aspect of the NEXUS experience is the mentor-protégé relationship. Each protégé and mentor are matched and go through the 10-month program together. The goal of the mentor-protégé relationship is to utilize the resources and experience of the mentors to assist in developing and equipping emerging leaders.
The Idea Behind the Match
For some of the protégés, this may be the first time they have had the opportunity to spend time with experienced business leaders, particularly those with similar interests and/or career paths. Throughout the NEXUS experience, they focus on 10 different leadership topics. Protégés as encouraged to come to the relationship with goals they want to accomplish throughout the program and the mentor is encouraged to ask two questions at the beginning of each monthly meeting "What are your dreams/goals/priorities?" and "How can I help you?". Each relationship takes on its own personality and each relationship looks different.
For Katie and Olivia, the presenting problem was Olivia's frustrations within her career. At first, Katie just listened while Olivia processed. Over time, exploring Olivia's personality and strengths opened the door to what the future might hold.
Identifying the Growth Areas
The key in their relationship was that Olivia wanted and could handle direct, honest feedback from Katie. As a mentor, Katie was concerned with teaching Olivia the importance of self-awareness. "We must be teaching people to get along in a divisive culture, learning to manage self, not just others," says Katie. "You need to have self-awareness. If you don't you will get in your own way."
This perspective had a significant impact on Olivia. "Katie taught me to be aware of where I go when I'm stressed and of how I word things when I am under pressure," says Olivia. "Katie taught me to be aware of my directness. She told me, 'Don't not be who you are, but recognize how you can at times put people on the defense. Watch your pronouns in your emails.' Now, every email I write, before I send it, I look at my pronouns."
"The benefits from NEXUS have been endless," says Olivia. "Sometimes we think of careers as a straight line, they just aren't. Each of us encounters obstacles, seasons of growth, and oftentimes major shifts in our career paths. Having a network of people to rely on through my professional journey has been crucial."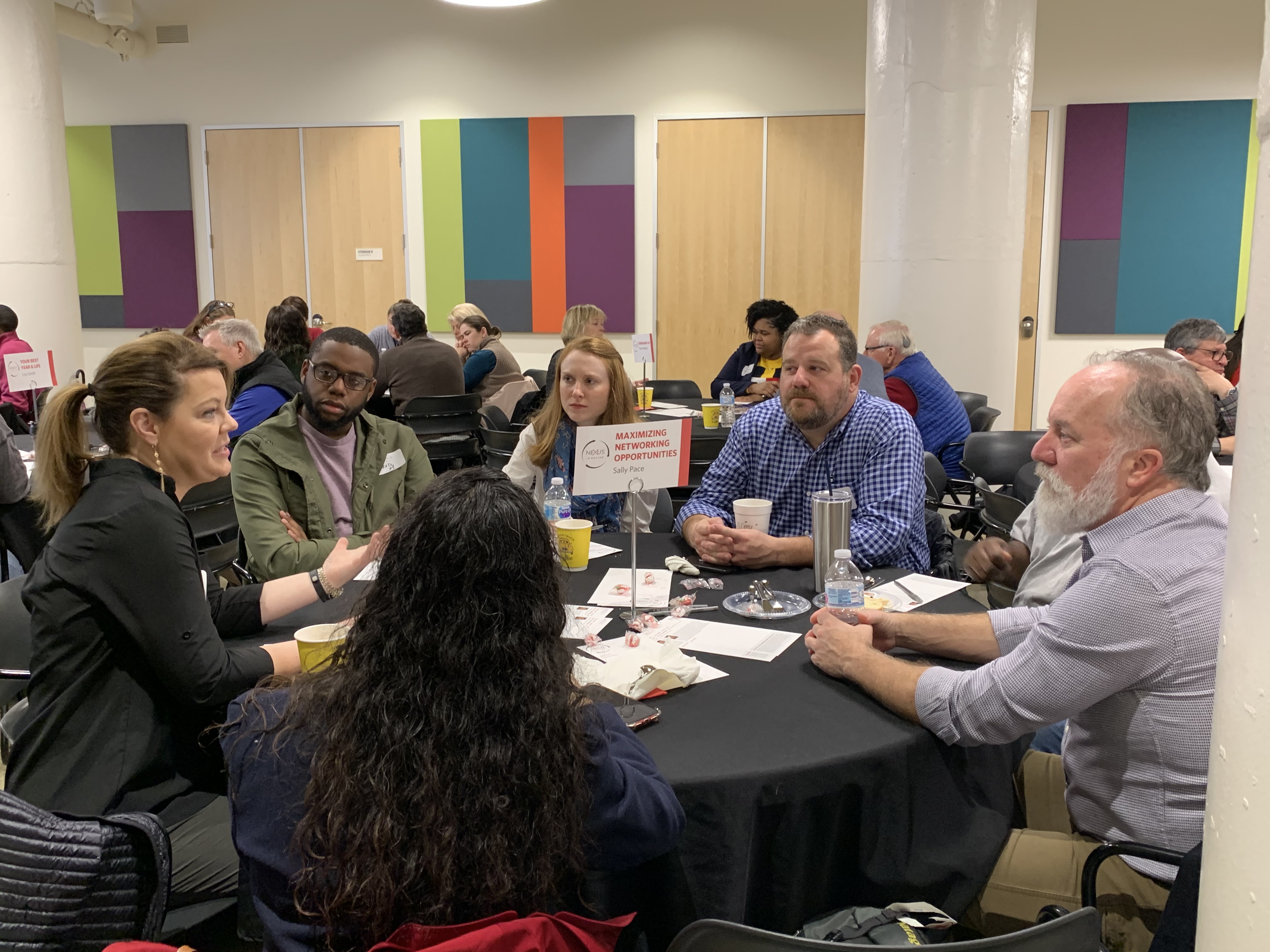 The support and network of people as well as the inspiring and encouraging monthly sessions continue to act as resources for Olivia today. Bill Rhodes' talk on "Leading Well," regarding ethical decision making at AutoZone, helped Olivia realize that the people who have found success in corporations have had challenges too. Today, Olivia remains a self-proclaimed "super-fan" of NEXUS and recognizes it as integral to her professional success.
Growing Together
The NEXUS application process sets the protégés up for success. NEXUS makes it their goal to make sure that the mentor/protégé interests and personalities match well, allowing for deep relational development. A big piece in this process is recruiting each protégés "ideal mentor." They seek to make the best match possible, allowing the protégés to grow in as many areas as possible. Some mentors have broad skill sets and can engage well with many different protégés. The goal is to allow the protégés to direct the conversation and communicate what they need most to grow and develop professionally as leaders.
But the mentor/protégé relationship is beneficial for mentors as well as protégés.
Wrapping up my second time as a mentor for NEXUS, I am convinced that the program is as beneficial for the mentors as for the protégés. What modicum of wisdom I might have accumulated through decades of experience is delightfully complemented with the vision & enthusiasm of these young professionals. It gives me great pleasure if I can help my protégé think through some problem or issue, offer advice, or even just be a sounding board. They are going places and achieving things; they are digging in to make our community better. I am honored to play some small part is helping them along.
- Ken Hall, Development at Church Health & NEXUS Mentor
When both protégé and mentor enter the relationship ready to learn and grow, the result can be life changing. As Katie says, "It's all about the match."