Sounding Forth Everywhere: Séminaire à Aix to Alabama Edition

Over the last decade, the incremental extension of the stretch of what is now Interstate 22 that connects Memphis and Alabama has been a source of frustration and finally gratitude for those making that journey on a regular basis. Consider, however, the journey of John Mathieu. A member of Second Presbyterian Church who left Memphis as a missionary in 1981 to serve with Operation Mobilization, John is now the pastor of Grace Presbyterian Church in Fort Payne, Alabama.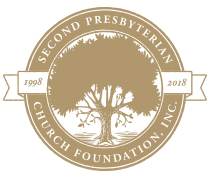 Operation Mobilization brings the message of Christ to men, women and children in 118 countries around the world. One of the ways is through their Ship Ministry, MV Logos, where John served both on board traveling to many global ports and as part of the advance team for 10 years.
During the middle part of that service, John married Kathy Kenney, who also served with Logos. It was determined that John would attend Faculté Libre de La Théologie Reformée in Aix, France. An additional benefit of attending there - everything is in French - would be to further support the goal of preparation for church planting in the French-speaking world.
Mais Dieu avait un autre plan pour les Mathieus. But God had another plan for the Mathieus.
While they have done some work in Ukraine with International Partnerships, a church-planting movement, the majority of their ministry has been to pastor various small churches in the state of Alabama. John says, "The greatest joy is experiencing the myriad ways in which the Lord allows us to serve. Sometimes it is directly through ministry and sometimes through civic organizations. Whether it is conducting a community Bible study or facing the weekly challenge of visiting county jail inmates, we want to finish well and be willing to makes changes as He directs."
It turns out for John that the path from Memphis to Provence, France and eventually to Fort Payne, Alabama also included airplanes as well as ships on which kings, queens, presidents and prime ministers have walked up the gangway, and that touched multiple nations and people with the Gospel. C'est un voyage que Dieu a intentionnellement tracé. That is a journey God has intentionally mapped out. Toute gloire à Dieu.