A special concern of Bill Finnell's is member care, which is a term used in referring to the care, support, equipping and training of missionaries serving in the field. The care of missionaries has become a necessary component of missions today because of the number of difficult countries to which missionaries are assigned, and their relative unpreparedness for the challenges of both the field, and the teams they work with.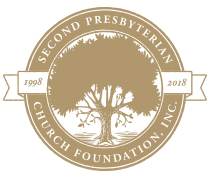 Having previously completed a Master in Counseling, Bill knew that he had no training in working in missions or in the fields of missiology, cross cultural work, or theology of missions. With the assistance of the Foundation, Bill completed the Master of Divinity program in 2010 through Columbia International University. He states, "Without this preparation, the transition to living and working cross culturally would have been significantly more difficult for me and my family and my continued studies toward the doctorate would not have been possible. I am very grateful for their generosity." Bill's doctoral studies have been in member care ministry and writing his dissertation in the remaining requirement.

Bill, his wife Lauren, who is the daughter of Second members Bob and Nat Hatch, and their children Abby (8) and Will (4) live in Alhaurín de la Torre, Malaga, Spain. They have been in Spain for two and a half years, initially in Madrid. This location allows easy access to people serving across North Africa, Eastern Asia, all of Europe, and many parts of the 10/40 window.

Church Resource Ministries is the organization with whom Bill serves as a member care provider and mental health counselor. He works with missionaries and their families as they navigate life in living and working cross culturally with people groups all over the world. His specific role on the team involves working with families with small children serving cross culturally. He credits the seminary work at CIU with preparing him specifically to work with families serving in this way.

Bill describes his current ministry opportunities saying, "Being located in southern Europe, we have been on the frontlines of much of the refugee crisis that is facing this part of the world, and like many people in this area, we are trying to discern how God will use us as we are strategically placed for this crisis in our world's history."

He continues, " In my work as a counselor working with front line ministry workers, I help families and individuals cope with the stressors of living and working in some difficult places throughout the world. We help them process the long-term stressors and the life transitions of working cross culturally, as well as the more acute stressors like traumas and crisis responses. My role on this team is specifically focused on working with the families and younger children."

The Finnells' concern is being lived out with their family's demonstrated care in resourcing others as the gospel is advanced.