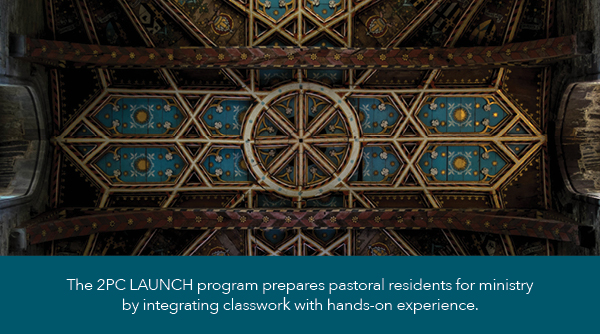 In the medical model, students take classes while also completing hands-on clinical experiences. In this way, they can quickly apply what they learn in the classroom to real-world situations. The Launch program at 2PC emulates this model, providing pastoral residents the opportunity to integrate coursework with fieldwork.
Established in 2014, Launch was born out of a discussion between Sandy Willson, the former senior pastor of Second; Brian Lewis, executive director of Campus Outreach (CO); and former pastoral resident Brett Wynne, who at the time was preparing to transition out of his role on staff with CO.
"People who work with Campus Outreach usually do so for about five to eight years," says Brett. "After that time, many feel called to pastoral ministry but have not yet finished their seminary education. Launch was formed to help individuals in that situation by providing funding for seminary as well as opportunities to learn and practice pastoral ministry."
The 2PC Foundation provides the seminary funding while residents are responsible for raising the remainder of their support. Depending on their past experience and their goals, participants will spend between four and five years in the program. The first two Launch residents, Brett Wynne and Josh Yates, completed the program this spring; looking ahead, Brett will remain on staff at Second as an assistant pastor while Josh will take a position as an assistant pastor at First Presbyterian Church in Opelika, AL in August.
A Well-Rounded Experience
As the name suggests, the ultimate goal of this program is to prepare its participants to be "launched" into a pastoral role after completing their residency. To accomplish this, they are exposed to every aspect of pastoral life, from teaching a Congregational Community (CC) and conducting weddings, to attending church staff meetings and participating in the peacemaking and restoration team. In addition to their seminary classes through Reformed Theological Seminary, residents also attend specialized seminars on topics such as leadership, worship, preaching, and marriage counseling.
"The whole thing is really more 'caught' than 'taught,'" says Brett. "Just by being here and around ministry regularly we really learned how a healthy church runs. During our time in the program we saw the transition to a new senior pastor, a capital campaign, and various other leadership changes that all went really smoothly. We were able to do ministry but with the freedom to fail, since we had such a strong support system underneath us."
Beginning in July, as part of his new role on staff, Brett will serve as the coordinator for Launch. In this position, he will be responsible for helping each resident transition into a CC, planning the various seminars they will attend, coordinating the mission trips they will participate in, preparing their schedules for making hospital visitations — everything to help facilitate a well-rounded pastoral experience.
Ministry for Memphis and Beyond
Starting this summer, Launch will welcome four new residents to the program: Artez Henderson, Jon McGuirt, Brett Powell, and Josh Preston. All four individuals have past experience with CO — three are currently on staff (two in Memphis, one in Missouri) with the ministry and one is a former staff member. As those on CO staff each sensed a calling into pastoral ministry, they were able to discuss potential next steps with Brian Lewis, who steered them toward Launch.
"Because all the residents have a background with CO they have been trained in evangelism and discipleship with young adults," says Brett. "Since that age group is the fastest growing population in the city, and a large majority of them do not attend church, I feel it's God's ordained plan to send CO graduates and former staff to Memphis to receive pastoral training and minister to young adults through Launch."
Although each resident shares a similar background, they feel different callings regarding location and ministry setting after graduating from the program.
"I look forward to seeing how the Lord will use these residents," says Brett. "Each one has a different aspiration — one wants to be a church planter, one wants to go overseas, another wants to join a church in the States. Being on the ground level of preparing them to be sent out is exciting."
Meet the New Residents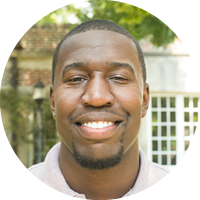 Artez Henderson has served on staff with CO in Memphis for five years, most recently as the Campus Director. He is married to Ebeny, who has also served on staff with CO. They have two children, a 3-year-old boy named AJ and a baby girl named Grace.
Through Launch I hope to learn from seasoned pastors how to thrive in full-time ministry and lead my family and feed God's sheep well; I hope to see God affirm my calling to a specific capacity in the local church after the program; and I hope to help cultivate an environment for minorities to thrive personally through community in the local church.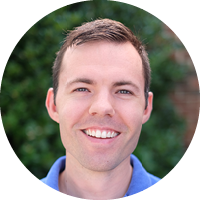 Jon McGuirt has served on staff with CO in Memphis for seven years, most recently as the Resource Office Director. He is married to Maureen (Mo), who has also served on staff with CO. They have an 18-month-old daughter named Lucy.
In addition to seminary training, I'm particularly excited for the hands-on training. I didn't grow up attending a church and my experience thus far has primarily centered on college ministry, so there is much I want to learn about the workings of a church. I also hope this program will provide the opportunity to visit international ministry partners and help me identify a landing place. My desire after I graduate is to serve overseas and plant a church where one doesn't exist.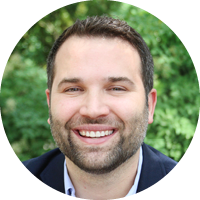 Brett Powell has served on staff with CO for eight years and has been a key leader in the Southeast Missouri and Murray State ministries as the Area Director. He is married to Anna Joy and they have three daughters, Selah (7), Naomi (5), and Vera Grace (3).
The design of the program is very balanced in its approach to training pastors because it provides theological formation intermingled with practical application in the context of the local church. I believe this design will lead to a deepening of my faith and practice that will widen the scope of my usefulness to God while keeping me in tune with cultural questions. I am looking forward to laboring with and learning from godly leaders in the church and to seeing fruit! I believe the Lord has put me into this harvest field for a reason and am excited about walking into His good works.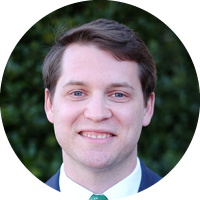 Josh Preston joined the 2PC staff as a pastoral intern in January of this year, after living four years in Augusta, GA where he attended Covenant Theological Seminary and worked under George Robertson at First Presbyterian Church. He is married to Alissa; their son, Beckham, was born in April.
It has become clear that the best way to prepare for a career in almost any vocation is through simultaneous education, experience, and mentorship. The pastoral resident program provides all three. I truly believe it's the best possible job I could have at this point in my life. Two primary things that I hope to gain from this program are a better understanding of what my contribution will be to the local church and a better understanding of how the local church operates to fulfill its mission.