"Those who look to him are radiant, and their faces shall never be ashamed."
— Psalm 34:5
---
Born of Need
When their son Walker outgrew the nursery, Bette and Dick Bush stumbled into a problem. There was not a Sunday School class suited for his unique needs. Like all parents, Bette and Dick wanted a place for their son to be cared for and instructed in the Lord while they attended worship on Sunday mornings. And the Bushes weren't alone; Ruth and Jim Remeur were facing the same dilemma with their daughter Lisa Joy. However, at the time, the place Walker and Lisa Joy needed didn't exist.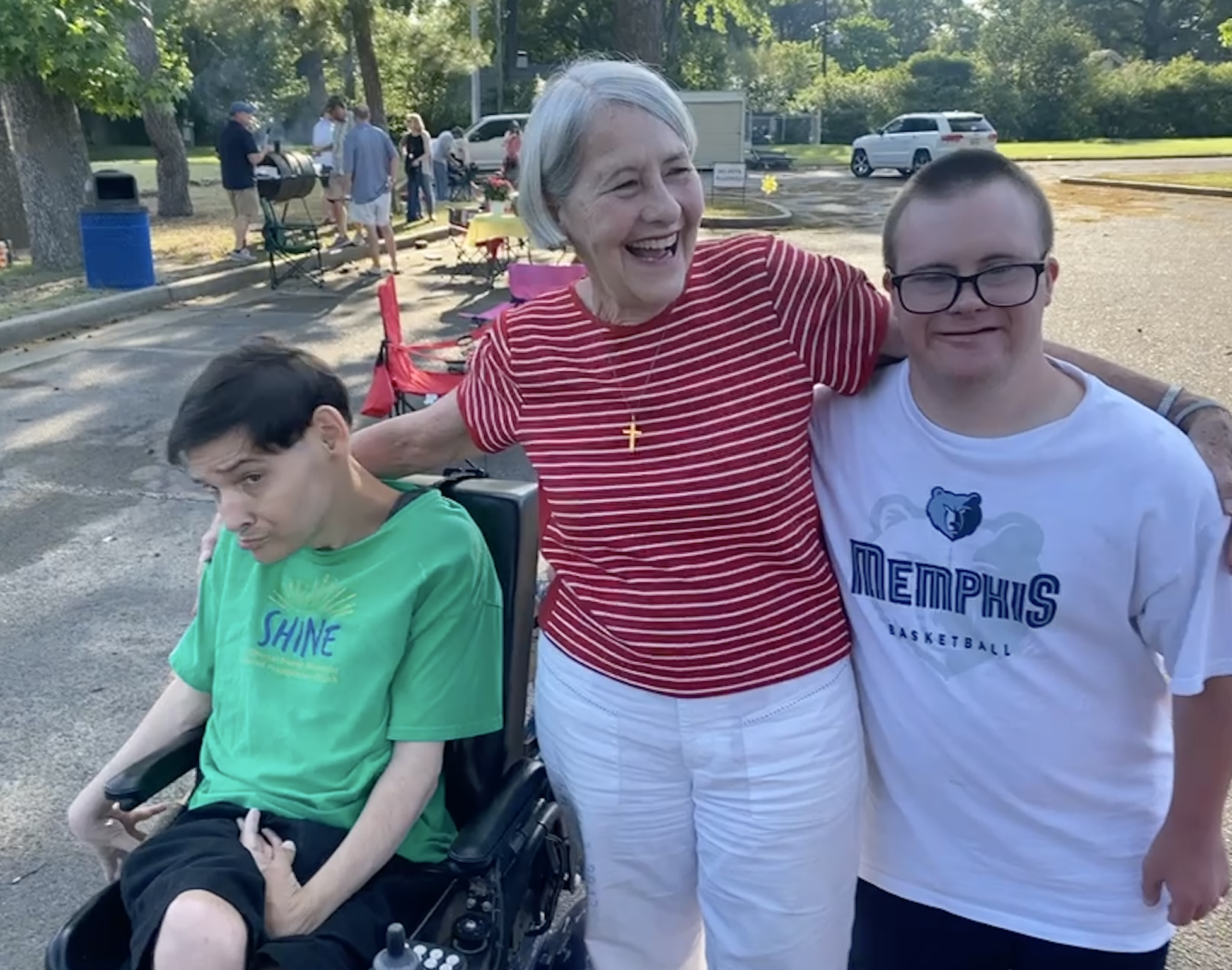 What has grown into a thriving special needs ministry at Second had humble beginnings. Born out of need, the ministry in its earliest form consisted of an informal rotation of parents who sat with children who had unique learning or physical challenges so that their parents could give their full attention to Sunday morning worship. A room was secured, and a monthly Sunday School class emerged, evolving over time into the weekly "Shine" class that has become a mainstay.
A few years later, parents and volunteers organized Second's first VBS for children and adults with special needs, which has taken place annually—even during the pandemic. Throughout the past 35 years, the ministry has continued to grow and branch off in new directions, putting the Lord's faithful love and fatherly care on display.
Jumping, Singing, Dancing, and Crafting
One of those directions is Shine's Wednesday night, "Jumping for Jesus" class. Not quite a decade old, Wednesday nights are the biggest on-campus outreach within the Shine ministry. As it turns out, individuals with special needs represent one of the largest unreached people groups in the nation, and less than 10% of individuals with special needs are associated with church at any level.
Jumping for Jesus started with a Shine participant asking longtime volunteer Ginna Rauls, "Mrs. Ginna, what we are gonna do?" Ginna answered the question with a question: "What do you want to do?"
"I want to SING!"

And sing they did—and continue to do! And jump, and dance, and craft, and worship the Lord through it all. During their Zoom call a couple of months ago, Shine participants made and signed "We Will Miss You, Dylan" cards (for former Children's Director, Dylan Franklin), which then turned into a "Spreading God's Love" project, where each 2PC staff member received a handmade card, signed, sealed, and sent by a Shine participant.


Alongside Jumping for Jesus, there has also been a support group for moms, allowing these women to connect with others who understand the unique challenges they face each day, as well as find comfort, strength, and hope in God and His Word.
Pure, Unabashed Worship
One of the beautiful things about image-bearers with differing abilities and unique learning or physical challenges is a "purity of heart" that is so moving to see in action. That isn't to say that there are some image-bearers in the world who are without sin and truly pure; only Christ fits that bill. But there is often an innocence and propensity towards childlike faith and genuine friendship that is a result of being less enticed and ensnared by the things of this world.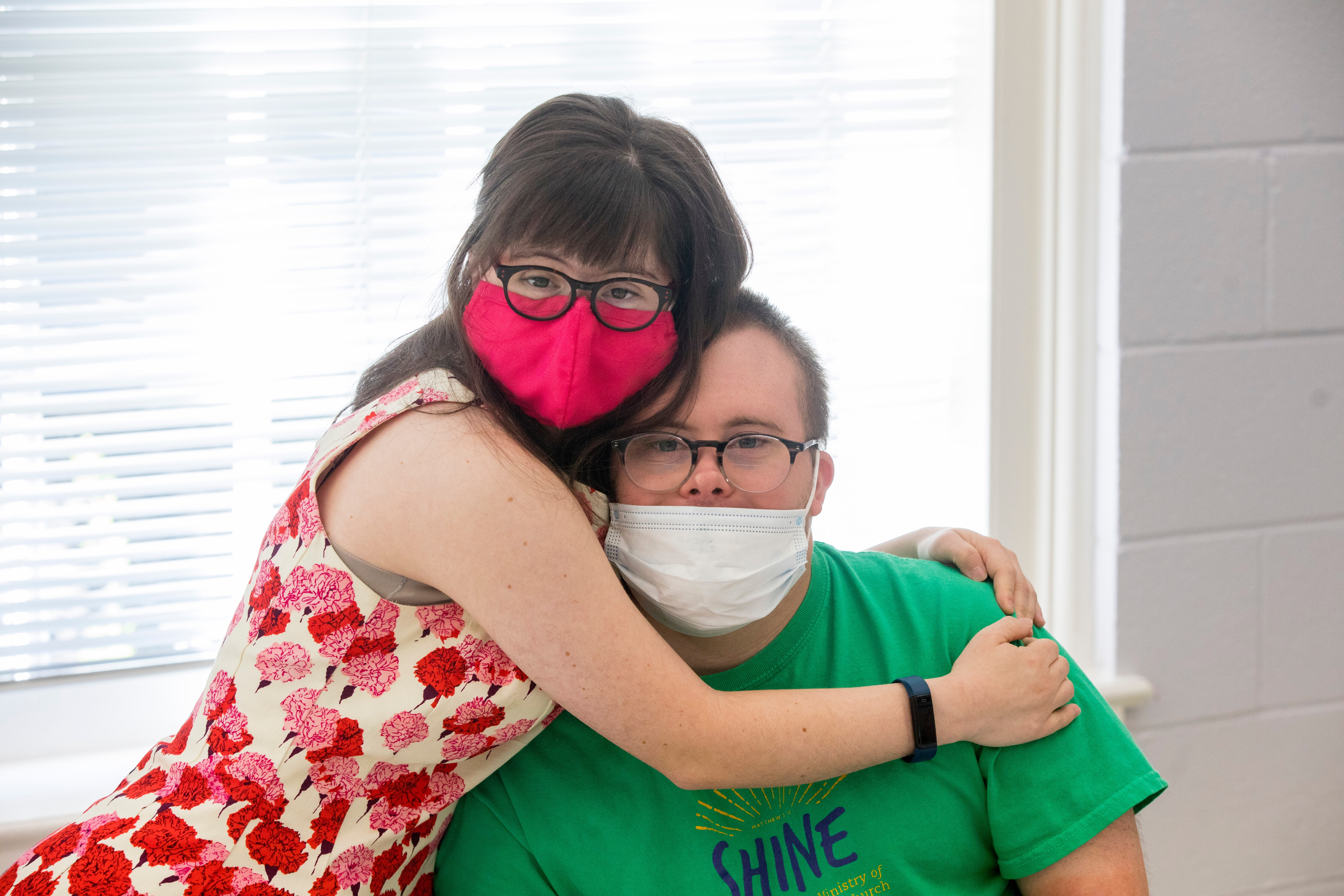 Antoinette Good saw this in a tangible way when her idea to incorporate "flag worship" into the Shine ministry left her (and many others) fighting back tears one Wednesday evening at Jumping for Jesus.
It began with a conference Antoinette attended, where a session that included flag worship and liturgical dancing inspired her to rent the flags for Shine's upcoming VBS. She had some of Shine's non-verbal participants in mind. Wouldn't this be a great way for them to express their love for the Lord? she thought.
What started off as a VBS experiment has become a Shine staple. Antoinette ended up sewing her own flags, smaller than the cumbersome ones she had initially rented. Not only that, she sewed flags perfectly suited for Shine participants who use wheelchairs.



One Wednesday evening at Jumping for Jesus, Robin, an adult Shine participant, was overcome with a desire to worship. Whereas many of us would be too embarrassed or self-conscious to express our affection for Jesus in such a public, personal way, Robin wasn't held back by such inhibitions. As she watched glittering flags ripple through the air, she decided she had to join in. Antoinette felt a tap on her shoulder. "Can I do this?" Robin asked.
"Of course," Antoinette smiled, handing her a flag.
Robin took it and paused. "Can I get on my knees?"
Antoinette responded, "Of course you can!"

Robin lowered down, closed her eyes, twirled her flag, and worshiped God.
Isn't devotion such as this exactly what Christ most desires from us?
Persevering through the Pandemic
The pandemic has been hard on everyone, but for special needs individuals, it has been harder. Even with early access to vaccinations, many Shine participants experienced heightened isolation due to being high-risk for Covid and related complications. Add pandemic-induced isolation to the typical isolation that many people with special needs face, and daily joy and hope can feel hard to come by.
However, it is the Lord's joy, not our own, which is our strength (Nehemiah 8:10), and the hope of the gospel serves "as an anchor for the soul, firm and secure" (Hebrews 6:19). Furthermore, God promises to never leave us or forsake us (Deuteronomy 31:6). In the midst of Covid, He remained faithful.
When the need for social distancing made the annual Memphis Joy Prom impossible, instead of cancelling the event altogether, the partnership of churches (called Joy Life 901, of which 2PC is a part) that collaborates to put on the event put their heads together to envision what it could look like from six feet away.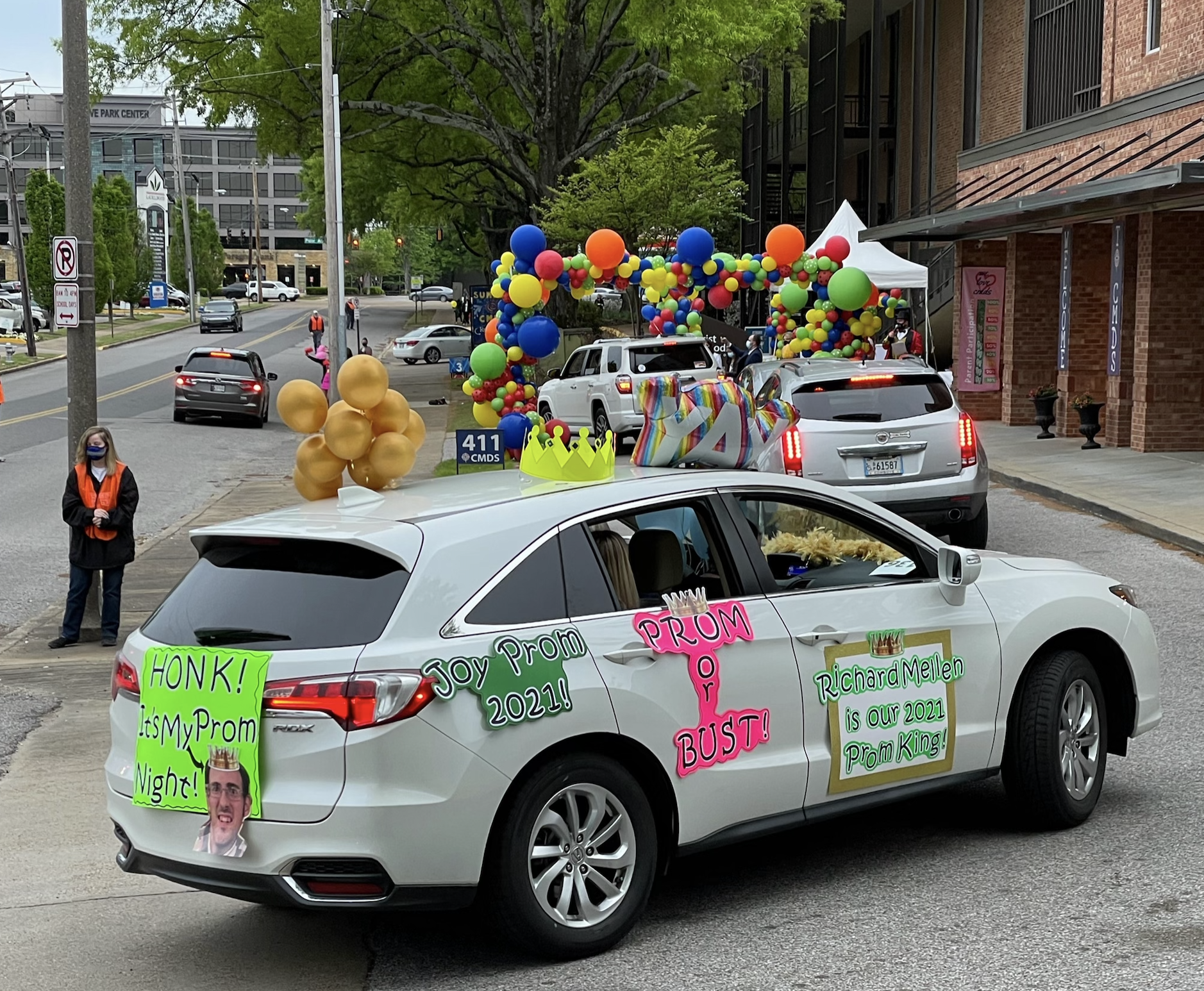 The "Drive-Through Joy Prom" turned out to be a hit, allowing Shine participants to dress up, jam out, and connect with friends in a prom-turned-parade.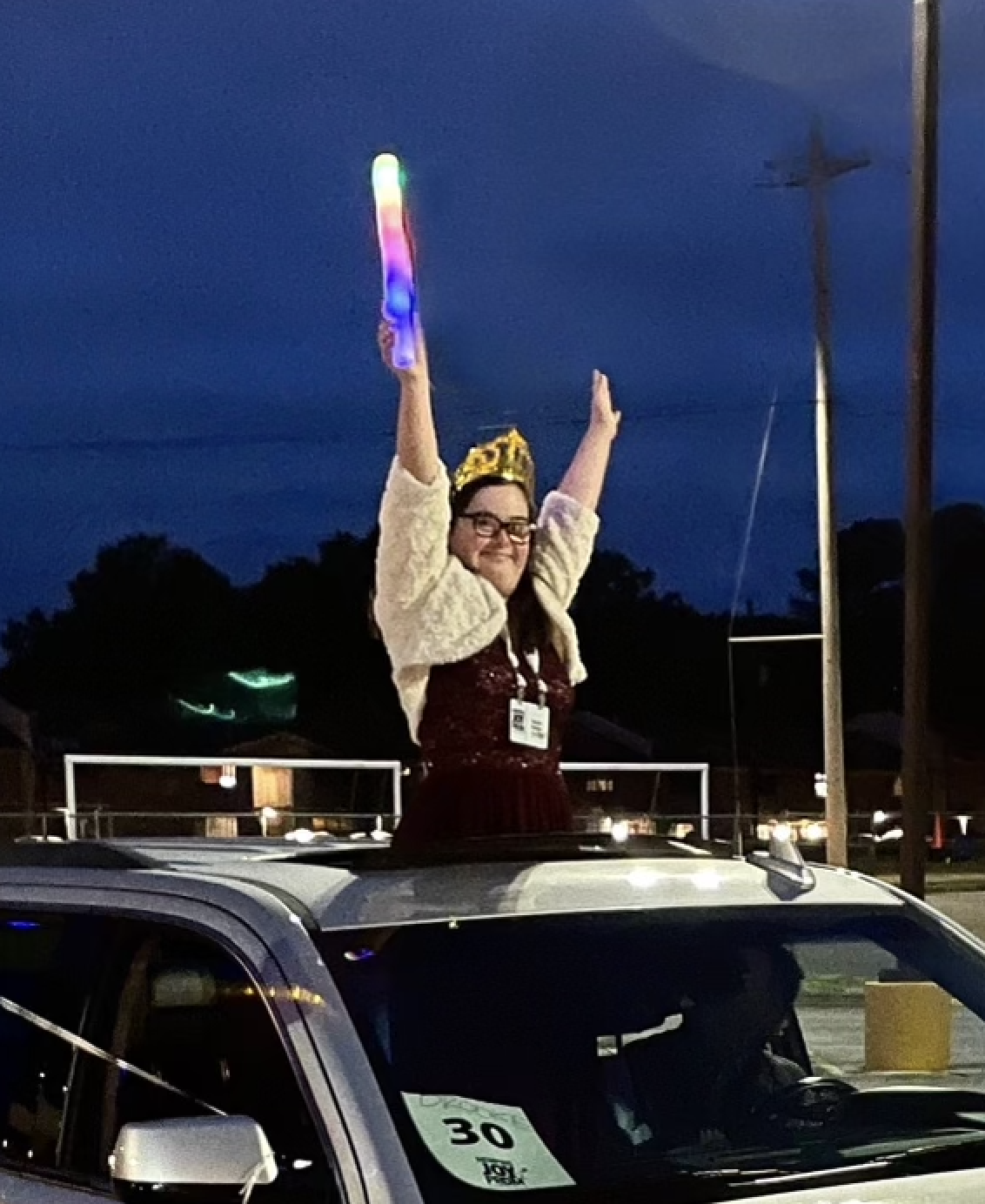 In addition to a reimagined Memphis Joy Prom, Shine prioritized hosting VBS this past summer, knowing how essential regathering was for the overall thriving of Shine families, who had experienced months upon months of double-isolation. "I haven't seen my son smile in six months," said one mother. Yet what joy she experienced when she saw her child's face light up again at VBS!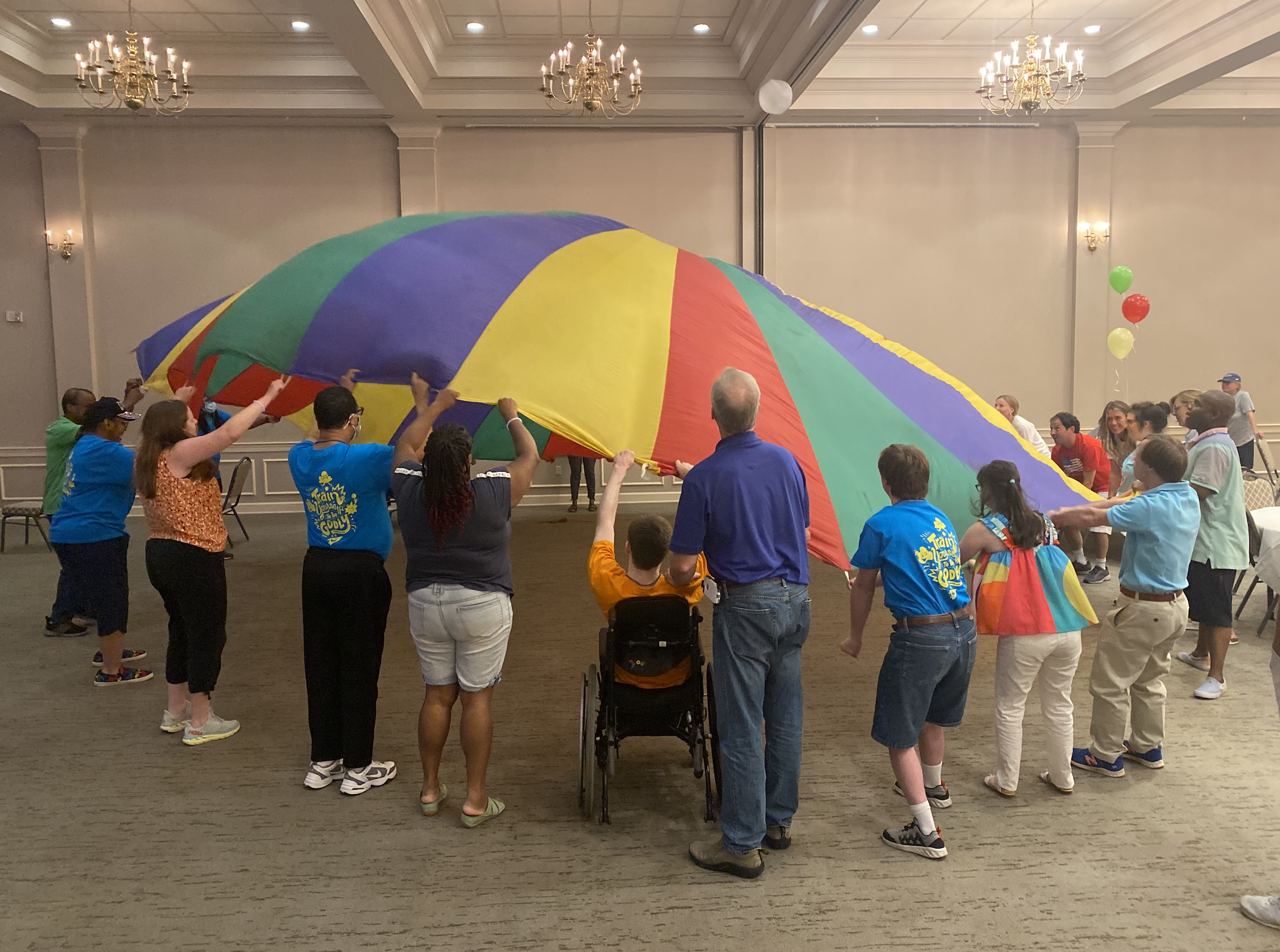 At VBS, this beloved image-bearer, as well as many others, rejoiced to sing the Pineapple Song (an annual crowd-pleaser) and locked eyes on Charlie the Gospel Worm in rapt attention as he explained how Jesus saves us from our sin. "We want to provide for their desire to grow," said Antoinette Good, emphasizing the deep spiritual hunger she sees among so many Shine participants.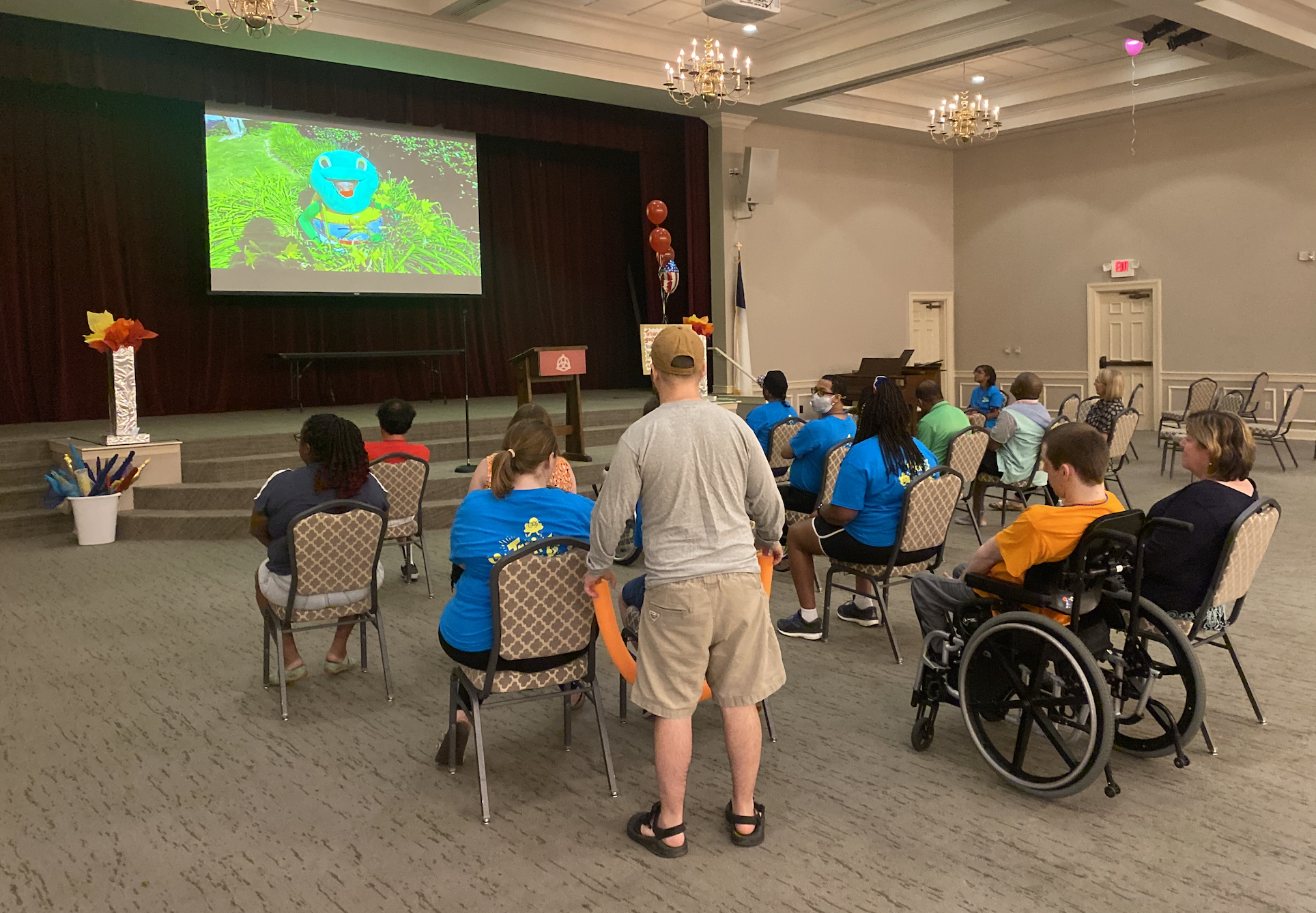 Needs and Opportunities

It doesn't take much looking to see His faithfulness displayed throughout the Shine ministry. And when we determine to look and see where the Lord is at work among us, we're invited to go where God goes and do what God does.
There are several ways we as a church body can step into God's work in and through Shine. One way to participate is through Second's Shadow Program. A "Shadow" simply builds a friendship with a Shine participant and offers a helping hand, a comforting pat on the back, or a reassuring word of encouragement when needed.
Miles, through shadowing his friend Sam during Sunday School hour in the youth building, says he has "learned a lot about how to be a good friend to somebody." He says that his favorite moments with Sam are simply when the two of them get to play games and talk with one another (the conversation is often about Transformers and "anything to do with space," a couple of Sam's favorite things). Miles's parents, Britton and John, are grateful for their son's friendship with Sam "because it is uncomplicated and mirrors the way God loves His children. Miles does not have to prove himself or be the best at anything for Sam to accept him. It is a wonderfully genuine friendship, which is rare in middle school years!"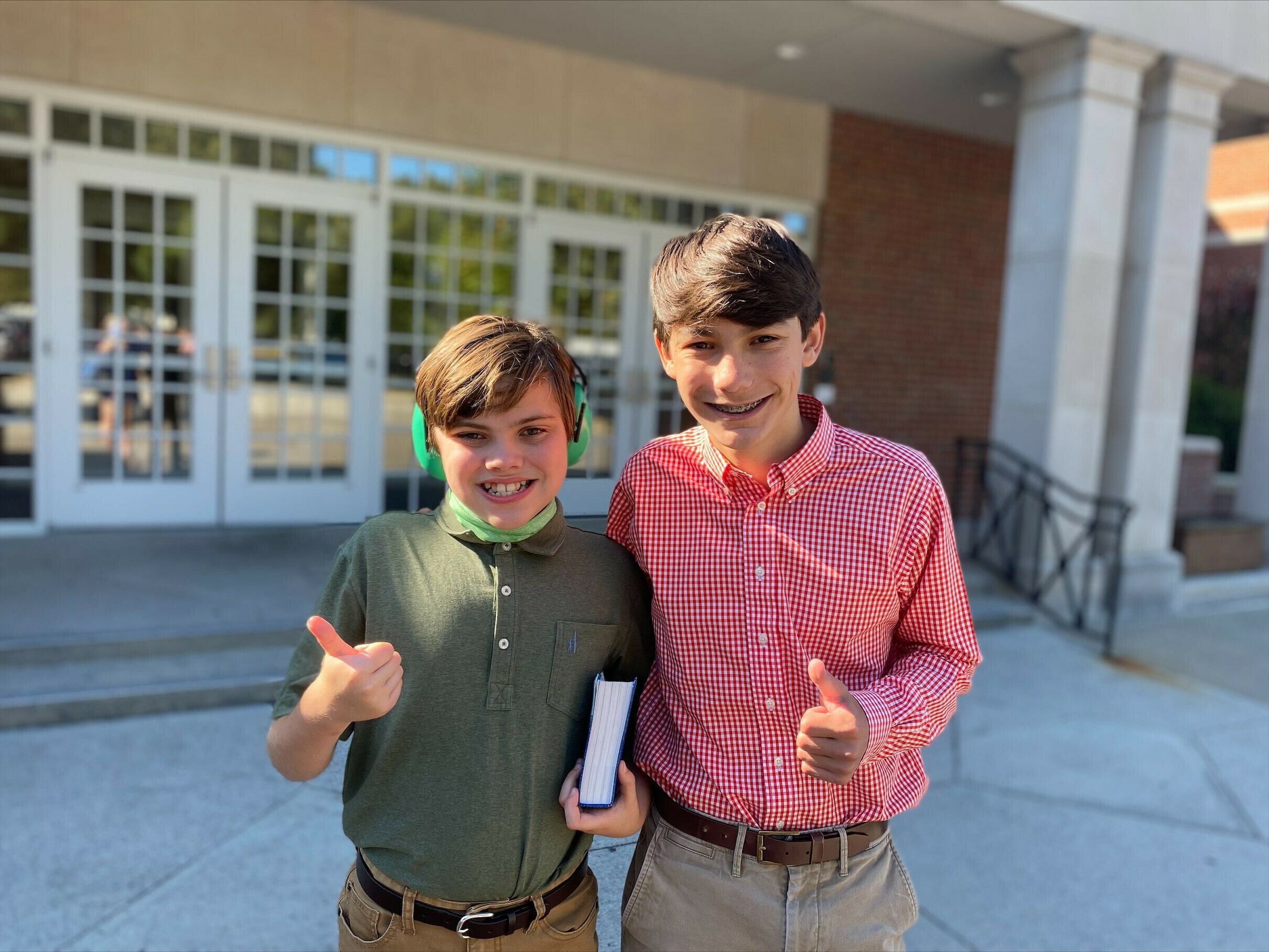 Testimonies like these show us that getting involved with the Shadow program (and Shine in general) isn't, at its core, a "service project" or a "volunteer opportunity." Instead, it's about relationship-building within the body of Christ and the reciprocal joys that Christians experience when we live out our family bond.
In addition to serving as a Shadow, there are opportunities to help out once a month in Shine's Sunday School class, as well as during Jumping for Jesus on Wednesday evenings.
And outside of formal commitments like these, we can all remember our brothers and sisters with differing abilities and unique needs. Those who are left behind and left out in the world are the ones who hold places of prominence in God's kingdom; the last shall be first, after all. How can we, as God's people, live differently than the world around us? Is our church reflecting God's heart toward the "least of these?" Are we heaping a double portion of care and honor on those whom the world neglects and forgets? As Paul says in his first letter to the Corinthians, "In fact some parts of the body that seem weakest and least important are actually the most necessary" (1 Corinthians 12:22).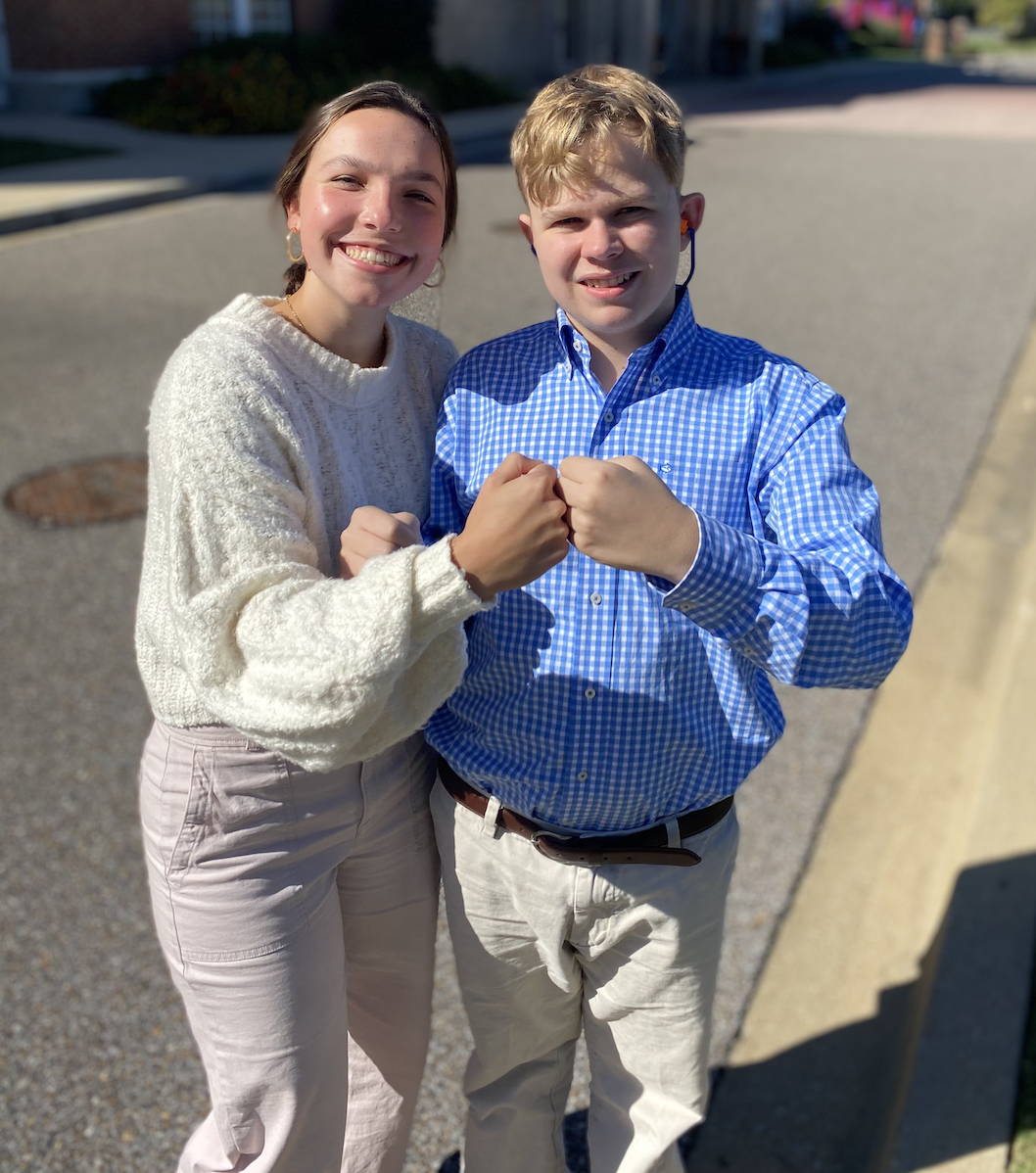 When asked how our congregation can better love families of children with special needs, the answers tend to be quite simple:
"Just say hi! Slow down enough to see the people right in front of you, and take a moment to say hello."


"Stop by the Shine room (on the South end of the C building children's check-in hallway) on Sunday mornings and introduce yourself. Sometimes we feel like we're down this forgotten hallway... simply stopping in to say good morning can go a long way."


"If you or your child says something insensitive... initiate, apologize, and ask, 'How can we love your family?' Instead of pulling away in fear or embarrassment, lean in."
The needs are great, but when we serve a God as mighty and merciful as ours, the opportunities are compelling, and the possibilities are endless.
Exciting days ahead
There are some exciting things going on within the Shine ministry. God is continuing to bless and grow this beautiful refuge within our church. Be on the lookout for more reports of the Lord's faithfulness to prosper His people, hear our prayers, and leave the ninety-nine in search of the one.
Don't just take our word for it; go find out what this "radiant joy" is all about!
For more info about Shine, contact Ginna Rauls or Antoinette Good.