Organ Dedication Concert
All Church Event Music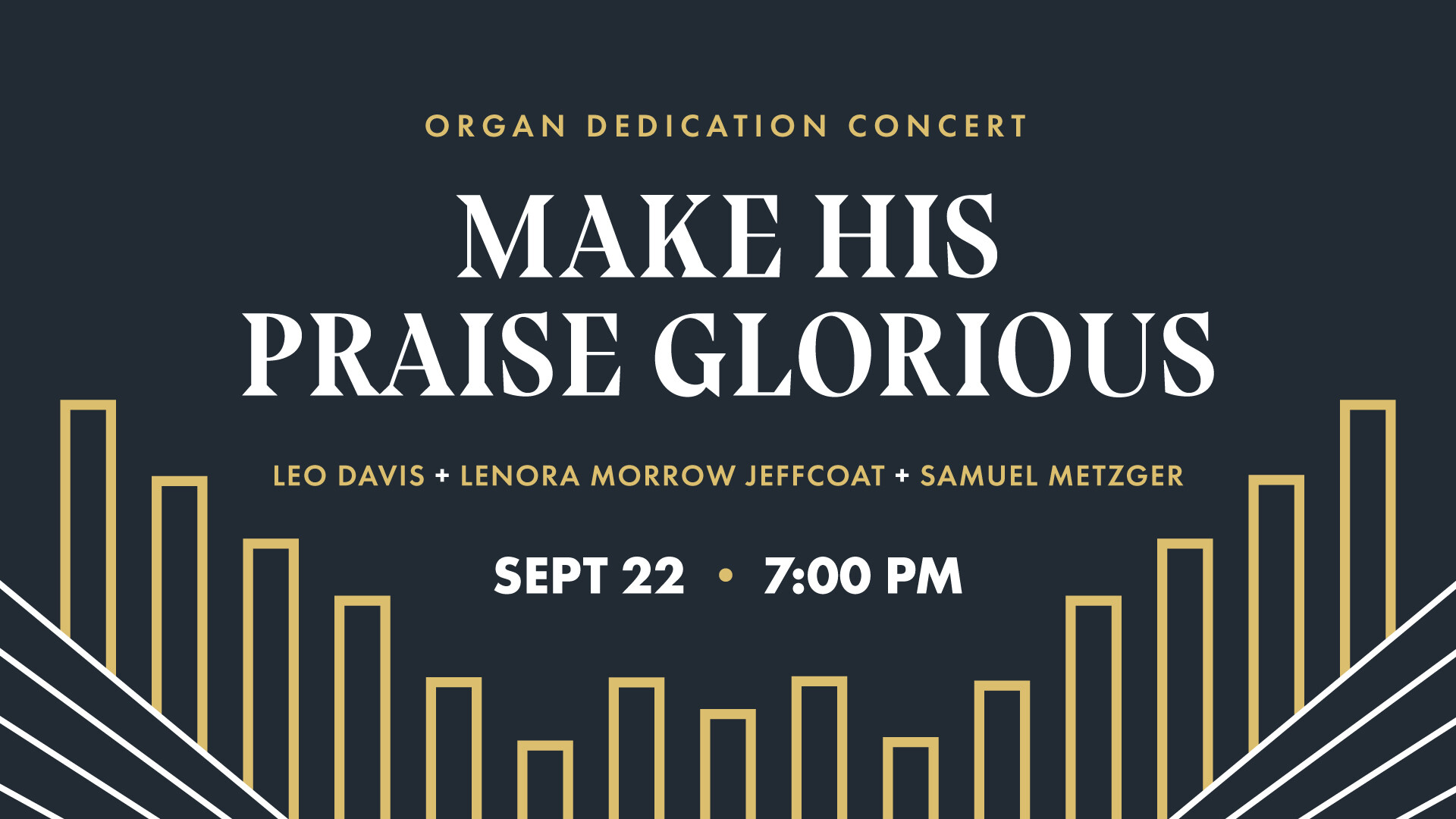 The Music Ministry at Second is excited to present "Make His Praise Glorious", a concert celebrating the completion of the new improvements to our pipe organ and dedicating its use for God's glory. The concert will be held on Friday, September 22 at 7:00pm at Second Presbyterian Church in the Sanctuary.
The program, featuring Leo Davis, Samuel Metzger, and Lenora Morrow Jeffcoat, will include organ compositions by Baroque and noted composers of the 21st century, including a World Premiere Commissioned work by the noted composer and arranger John Stoddart.
Leo is the current organist at Second Presbyterian Church, and Samuel previously served at Second and is now the organist at Covenant Presbyterian Church in Nashville, TN.
We hope you will join us for this special event!
"Make a joyful noise unto God, all ye lands: Sing forth the honor of his name: make his praise glorious" (Psalm 66:1-2).