World Missions Conference 2023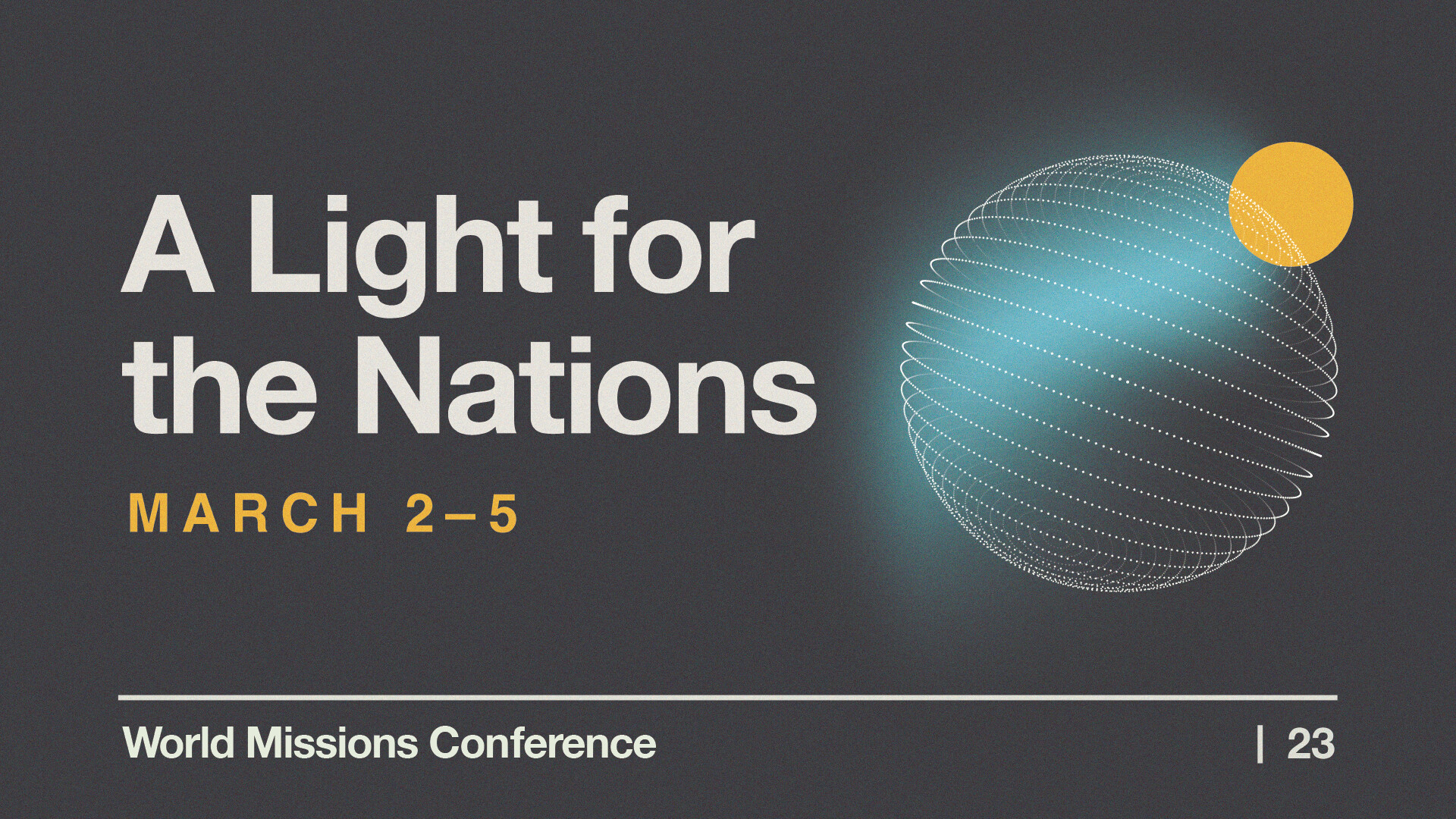 From March 2-5, we look forward to learning more about what God is doing around the globe through our mission partners.
We're excited to welcome our speaker for the weekend, Julius Kim, president of The Gospel Coalition. From women's events to our annual Friday night dinner to KidMission and opportunities to meet your mission partner, you won't want to miss all that this year's conference has to offer.
KidMission/Nursery (Pre-registration required): KidMission is a wonderful way to introduce your children to the needs and work of missionaries around the world. Beginning with a pizza supper on Friday night and then continuing Saturday morning after the pancake breakfast, KidMission is a great way for JK-5th grade children to learn about how God is building His church in a particular country. This year, kids will "travel the world" to Kyrgyzstan. They'll learn about the country's culture, play games, make crafts, and more. Nursery is available on Friday evening and Saturday morning by reservation only for ages 3 and under.
NOTE: Registration for the Thursday events, KidMission, and Nursery is closed. Tickets for Friday night's banquet and Saturday's breakfast are available through March 2 at 10:00pm.
---
Conference Schedule
Thursday, March 2
11:30am – Women's Luncheon with Meghan and DeAnna (Fellowship Hall)
7:00pm – Women's Dessert with Meghan and DeAnna (Salmon Room)
Note: Registration for Thursday events is closed.
Friday, March 3
5:30pm – Missionary Appetizer Reception (C310)
6:15pm – KidMission (C100/Nursery)
6:30pm – World Missions Banquet with Julius Kim (Fellowship Hall)
9:00pm – Young Adult After Party
Saturday, March 4
8:00am – Breakfast with the Missionaries (Fellowship Hall)
8:45am – KidMission (C100/Nursery)
9:00am – Morning Session with Julius Kim (Fellowship Hall)
10:00am – Break-out Sessions
Ministry to Children with Special Needs (with Alison, Jackie, Paul, and Catherine)
Ministry to Muslim Students (with Adam and DeAnna Hoyt and Meghan Rintoul)
Ministry Among Refugees (with Aaron and Katie and Faith Ludanga)
Noon–Evening – Parish Gatherings with Missionaries (Click for Schedule)
Sunday, March 5
8:15 & 11:00am – Sunday Morning Worship with Julius Kim (Sanctuary)
9:40am – Missionaries in Sunday School (Click for Schedule)
6:00pm – Sunday Night Worship (Sanctuary)
---
World Missions Annual Report
Check out the World Missions annual report for stories about missionary partners (9 new missionaries are headed to the field!); ways members from the WM committee link arms with our strategic partners; praise reports from last year's short-term trips; our 2023 budget; and more.
---
Giving to World Missions
Each year at the World Missions Conference, we dedicate ourselves to the Great Commission by committing to pray, give, and/or go. Please prayerfully consider how you can contribute to the global advancement of the gospel and the work the Lord is doing around the world. Remember, at Second, the World Missions budget is separate from the general budget of the church, supported exclusively by your giving designated for world missions.
Commitment cards will be available in the pews on World Missions Sunday, March 5 or you may make your commitment online using the button below.
Make Your World Missions Commitment
---
PRAY FOR OUR GLOBAL MISSIONARIES
We support more than 60 missionaries in 7 strategic regions of the world. Please commit to faithfully praying for them and those they serve. View the prayer book online using the link below, or pick up a copy in the hallways!
View the 2023 World Missions Prayer Book