Surviving the Holidays GriefShare Class
Care & Support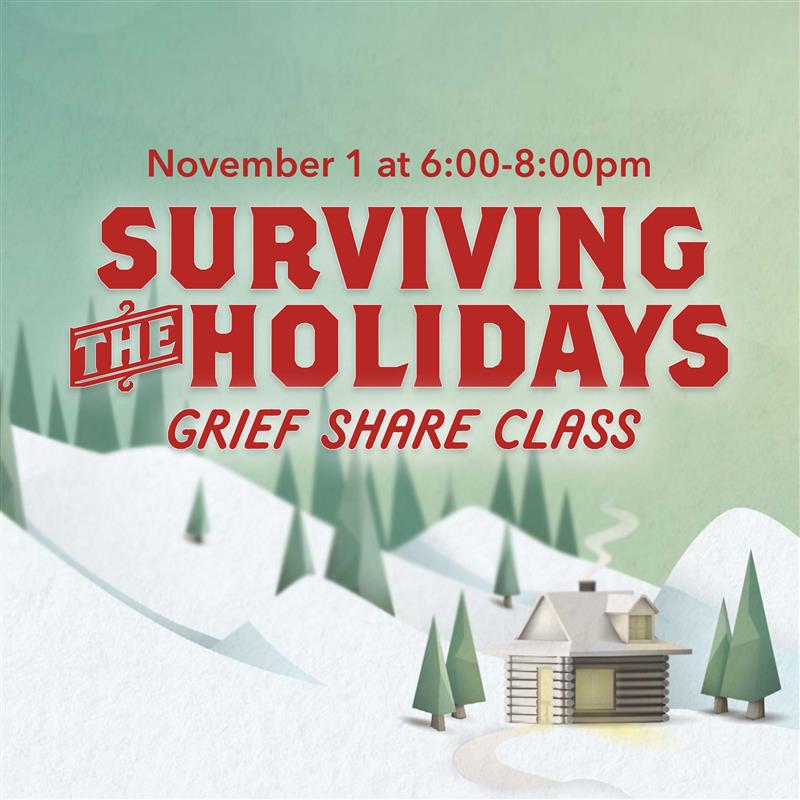 Grieving? Know someone who is?
When you are grieving a loved one's death, the holiday season can be especially painful. GriefShare's Surviving the Holidays seminar helps participants discover:
• How to deal with emotions
• What to do about traditions
• Helpful tips for surviving social events
• How to find hope for the future
We will meet in Room C-310 from 6:00pm-8:00pm on Monday, November 1.