Calvin Ellis: Piano/Voice

Calvin Ellis is a Memphis native, raised in Millington, TN and a graduate of Millington Central High School. He attended the University of Mississippi and graduated with a degree in Music Education. Calvin began his career as a public school choral director in 2002 at Shadowlawn Middle School. After continuing his career at Tupelo High School and Opelika High School in Opelika, AL, Calvin and Jauna, along with their two children, Caleb and Carrington, moved back to Memphis. Calvin now serves as the Associate Director of Music at Second, where he conducts the Chancel Choir and Sunday Night Worship Team.
Dee Walker: Flute
Dee completed her BM and MM degrees in Flute Performance and Music Theory from Rice University in Houston, Texas where she taught and performed in the area until moving to Memphis in 1990. She continued a full-time career in music, teaching and playing in the Tri-state area until coming on staff at Second Presbyterian Church in September, 1998. Currently Dee assists the Pastoral Division and continues to play principle flute with the Germantown Symphony as well as chamber music with several local musicians.
Beth Luscombe: Viola/Violin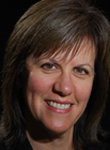 Beth is a member of the Memphis Symphony Orchestra. She is a graduate of the Cleveland Institute of Music with a degree in viola performance. She is an active freelancer in the Mid-South, formed the Beth Luscombe Strings, and performs for many special music occasions. She has performed and recorded for many well recognized commercial artists. She also plays with the IRIS Orchestra, the Jackson Symphony (TN), the Eroica Orchestra, the Orpheum Theater Orchestra, and many area churches. Prior to coming to Memphis, Beth was a member of the Orquesta Sinfonica del Estado de Mexico (asst. princ.), the Ohio Chamber Orchestra (asst. princ.), the Cleveland Chamber Symphony, and was active in the theater and studio world in Cleveland, Ohio. While in Cleveland, Beth had an active private teaching studio. She was a faculty member of the preparatory department at the Cleveland Institute of Music as well as on her own.
Alisha Rufty: Cello

Alisha Rufty is a DMA cello candidate at the University of Memphis. Other degrees include a BME from Florida State University, MM from Memphis, and a Performance Certificate from Penn State. Ms. Rufty's major teachers include: Lubomir Georgiev, Leo Altino, Kim Cook, Mihai Tetel, and Dr. Kimberly Patterson. Ms. Rufty is currently principal cellist for the Starkville Symphony Orchestra at Mississippi State, where she is also the lower strings instructor and co-director of the MSU Philharmonia. An active freelance musician, Ms. Rufty performs in various groups in the tri-state area such as the Memphis Symphony, Northern Mississippi Orchestra, and the Tuscaloosa Symphony Orchestra.
Gunter Gaupp: Guitar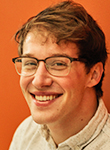 Gunter Gaupp is a guitarist and composer based in Memphis, TN whose work combines interests in contemporary composition as well as jazz and folk idiom. Born in Louisiana, Gunter moved to Memphis in 2012 to study jazz guitar at Rhodes College. He quickly fell in love with the musical heritage of Memphis and became passionate about community engagement through music education. Gunter completed his MM in 2019 from the University of Memphis where he studied music composition under Kamran Ince and John Baur.
James Ryan: Violin

James Ryan received his Master's Degree in violin performance at the University of Memphis in 2021. Prior to this, he earned his Bachelor of Music, along with minors in Worship and Biblical Studies, from Cedarville University in Ohio. He is an active musician, having played with the Memphis Symphony Orchestra and the North Mississippi Symphony Orchestra, as well as numerous other groups and chamber ensembles. Beyond violin performance, James's musical interests include music history and worship studies. In 2018, he presented on the Protestant Reformation and the theology of J.S. Bach at NCUR (The National Conference for Undergraduate Research). James is a member of the 2021-22 class of Memphis Fellows and currently works full-time as Second Presbyterian's Music Ministry Resident.
Andrew McNeill: drums/percussion

Andrew McNeill is a Memphis-born studio/touring drummer and percussionist. A graduate of both Horn Lake High School and the Stax Music Academy, McNeill went on to study at Berklee College of Music in Boston, MA where he studied under teachers like Dave Weigert and Kenwood Dennard. He returned home in 2015, where his career has led him to perform/record with artists like Bruce Sudano, Capitol Sun Rays, Ghost Town Blues Band, Vanessa Collier, Buddy Guy, Duwayne Burnside, and many more. Andrew also worked for three years as an assistant engineer at Ardent Studios having worked with artists such as Wilco, Switchfoot, Yo Gotti, Young Dolph, and Todd Agnew.
Jessica robinson: Piano

Jessica Robinson grew up in a prominent Memphis musical family and began piano studies at age six. She has studied under teachers including Noel Gilbert (her uncle), Maude Walker, Robert Klingbiel, Isabelle Welch, and Cara Keeler. Jessica plays professionally and has volunteered for groups such as Creative Aging, Church Health, Les Passees, and the Junior League of Memphis. She loves to share her gift for and love of music by teaching beginners, primarily children. Her husband Jim and two sons Jay and Jesse all attended PDS.