World Missions Conference
All Church Event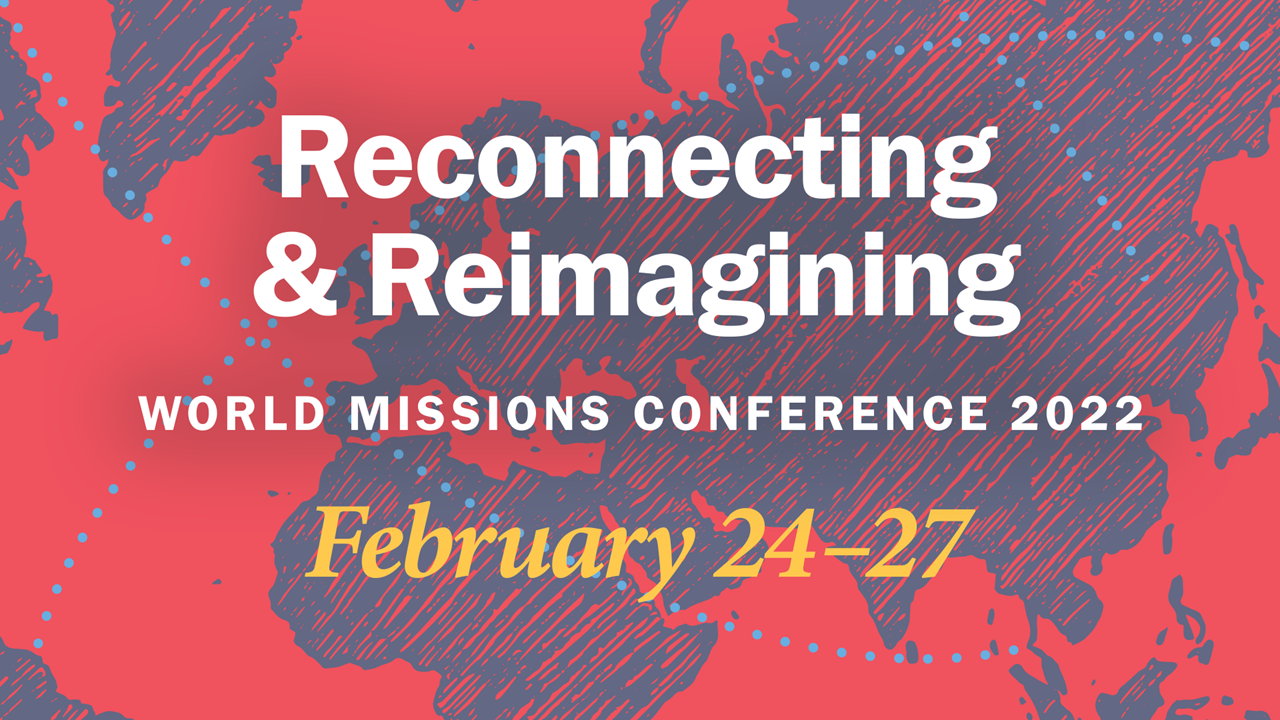 Mark your calendars for our 2022 World Missions Conference!
From February 24-27, we are Reconnecting and Reimagining world missions in light of all God is doing around the globe through our mission partners!
We're excited to welcome mission partners Roger Lowther (serving in Japan) and Thomas McIntyre (serving in Taiwan) as our guest speakers this year. From women's events to our annual Friday night dinner to KidMission and opportunities to meet your mission partners over Zoom, you won't want to miss all that this year's conference has to offer.
---
Conference resources
The Mission of God to a Blind World
Thomas McIntyre's Sunday Morning sermon on Mark 8:22-38
For Him, Through Him, to Him
Roger Lowther's Sunday Evening sermon on Romans 11:33-36
That They Would Find God
Roger Lowther's Friday Night Dinner lecture
---
Respond to the great commission
On World Missions Sunday, February 27, part of the service included dedicating ourselves to the Lord's work around the world by committing to pray, give, and/or go. Remember, at Second the World Missions budget is separate from the general budget of the church, supported exclusively by your giving designated for world missions. Use the button below to pledge online. There will also be pledge envelopes in the pew racks on Sunday, March 6.
---
Pray for our world missions partners
---
Conference Schedule
Tuesday, February 21 - Thursday, February 24
Zoom Interviews with Mission Partners
Steve & Margaret (Ethiopia) — Tuesday, February 22 at Noon
David & Aliece (East Asia) — Tuesday, February 22 at 6:00pm
Greg & Elizabeth (Lebanon) — Wednesday, February 23 at Noon
Jackie (Indonesia) — Wednesday, February 23 at 6:00pm
Scott & Ellen (Senegal) — Thursday, February 24 at 1:00pm
Register to receive Zoom details.
Thursday, February 24
11:30am - Women's Luncheon with Jennifer McIntyre
7:00pm - Missionary Dessert with Jennifer McIntyre
For those that can't attend the luncheon at 11:30am, the 7:00pm dessert offers an opportunity to connect with Jennifer in a more intimate context and ask questions about her life and ministry.
Friday, February 25
5:30pm - Missionary Appetizer Reception in C310
6:15pm - KidMission with Pizza Supper: China

This year kids will "travel the world" at KidMission to meet missionaries who live in China, learn about the culture, play games, make crafts, and more! KidMission is designed for ages 4 through 5th grade. Nursery is available by reservation for ages 3 and under.
6:30pm - WMC Dinner with Roger Lowther in the Fellowship Hall
9:00pm - Young Adult After Party
Saturday, February 26
8:00am - Breakfast with the Missionaries
8:45am - KidMission: China
9:00am - Panel Discussion
10:00am - Break-Out Sessions
Missions as a Working Professional: Debbie Pixley
Supporting and Caring for Mission Partners: Jennifer McIntyre
Ministry During Social Upheaval: Nick and Amanda

Sunday, February 27
8:15 & 11:00am - Morning Worship with Thomas McIntyre
9:40am - Missionaries in Sunday School Classes
6:00pm - Sunday Night Worship with Roger Lowther
---
Conference Speakers
Roger Lowther is the founder and director of Community Arts Tokyo, director of Faith & Art at Grace City Church Tokyo, and coordinator for the MAKE Collective, a global network of artists working in foreign missions. He has been serving with Mission to the World since 2003. Roger received a Master of Music from The Juilliard School and a Bachelor of Science from Columbia University. He is currently pursuing a Master of Arts in Theological Studies at Reformed Theological Seminary. He lives in downtown Tokyo with his wife Abi and children.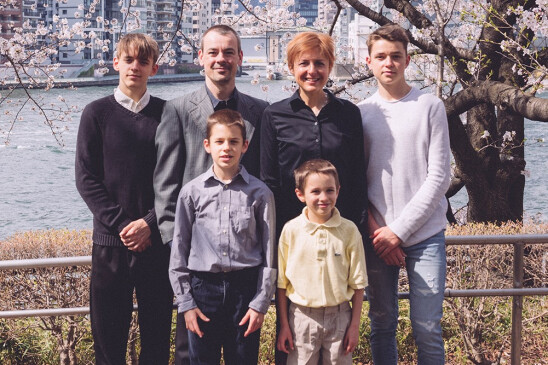 Thomas McIntyre has been a missionary with OMF International in Taiwan for 13 years. He grew up at Second, is a graduate of Reformed Theological Seminary, and is ordained in the EPC. Thomas is pursuing a Doctor of Ministry from Knox Theological Seminary. He and his wife, Jennifer (who will speak at the conference on Thursday), started a church in Zhongpu—one of the most unreached areas of Taiwan. Their church plant was recently turned over to a local pastor, and they look forward to starting a new church plant later this year in another unreached area called Xingang.
---
Annual report
By mid-February, you should have received your World Missions Annual Report in the mail. As you dive in to the stories featured there, we pray God will prepare your heart for a weekend of Reconnecting without our partners and Reimagining world missions in light of how God is moving across the globe. If you haven't yet received your Annual Report, email worldmissions@2pc.org to request a copy.
Check out this feature article about First Responder Faith Blanchard Ludanga, a 2PC member who never expected a short-term mission trip to lead to marriage, motherhood, and a home among the displaced.